Greens push for even bigger intake of refugees
Author

Publish Date

Tue, 20 Jun 2017, 5:25am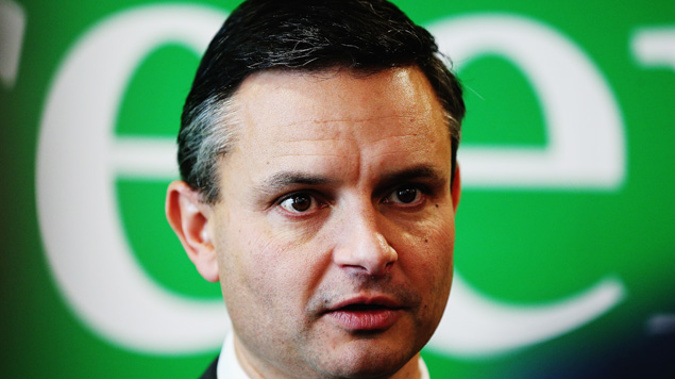 Greens push for even bigger intake of refugees
Author

Publish Date

Tue, 20 Jun 2017, 5:25am
UPDATED 12.35pm: The Green Party is pushing for an even bigger intake of refugees into New Zealand.
It is looking to further extend the country's refugee policy, and is committing to do more than double the current quota.
Co-leader James Shaw said they would aim to increase the quota to 4000 refugees a year, to be phased in over six years.
"We would need to build an additional refugee resettlement centre, that would not be in Auckland. We would be asking council to apply. We know that there are number who are already keen," he said.
Shaw said they would also introduce a new community support programme that would allow NGOs and support agencies to take in another 1000 refugees annually.
"When the Syrian crisis really hit the front pages last year, we did hear from a lot of community organisation, church groups and NGO's to say actually we do have capacity, we do want to be able to support refugees. And so we are taking them up on that offer," he said.
Prime Minister Bill English said there is also discussion around adopting a refugee sponsorship model which is currently used in Canada.
The model where Church groups and NGOs sponsor support for refugee families, has been discussed between the Government, churches and community groups.
"There is probably now intensive discussions going on between government agencies and the churches about how to get that pilot up and going because as I understand it, the numbers that would be involved in that are in addition to the quota that is already in place," he said.
The Labour Party is cool on the proposals.
Labour Leader Andrew Little said it's not his party's policy, which remains at raising the refugee quota to 1500 people a year.
He said they'll have close look at the Greens policy, however Mr Little appears to have reservations about Greens' numbers.
"The reason why we've backed the call for doubling the quota is that all the experts in the field tell us that's what we can accommodate and maintain our reputation for good quality resettlement."
The Greens also want to build a refugee resettlement centre outside of Auckland.
Dunedin Mayor Dave Cull said they have space to house the refugees down south, but are limited over how many they can accept each year.
"With the resources that the Red Cross etc has at it's disposal, we might struggle to increase the rate. But the total numbers - I think there's probably the capacity to take quite a few more."