Greens new policy focuses on clean drinking water
Author

Publish Date

Sun, 9 Jul 2017, 2:32PM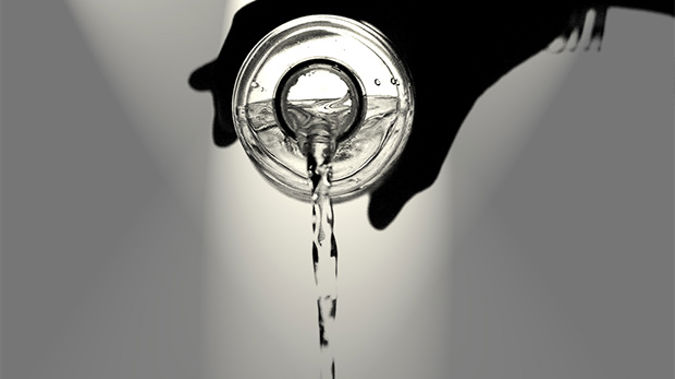 Greens new policy focuses on clean drinking water
Author

Publish Date

Sun, 9 Jul 2017, 2:32PM
The Green Party is zeroing in on clean drinking water as a key election issue at its campaign launch in Nelson this afternoon.
The party is promising to clean up drinking water so it doesn't make people sick and protect sources of drinking water through regulatory changes.
It would also help smaller communities and marae get clean water by reinstating a Drinking Water Subsidy scheme.
Green Party co-leader James Shaw said they are also planning to crack down on water bottling companies and exporters.
"Water bottlers and exporters are currently making millions from a resource that they get for free," he said.
"We will put an immediate charge of ten cents a litre that is taken by bottling and exporting companies."
James Shaw said the party would also develop a fair way to charge all commercial water users.
He said this is something that the National Government has avoided responsibility for for the entire time its been in government.
It was standing room only at the launch at Nelson's Trafalgar Centre today, with more than 700 people packed in to the venue.
Not prepared to prop up National
Earlier, co-leader Metiria Turei told TVNZ's Q&A programme the Greens were not prepared to prop up a National Party-led government.
"We will work with Labour, and we can work with New Zealand First if we have to for a progressive government."
She said NZ First leader Winston Peters was "on a roll at the moment", and the Greens may have to work with him.
"And my plea, I guess, to the New Zealand public is don't make that necessary."
The party needed to broaden its reach, she said.
"We've been in parliament 20 years. We are different now than when we started. We have different people. We have a different look," she said.
She said the Greens were hoping for more than the 11 per cent of the vote they got at the last election.
"I would very much like to see Matt Lawrey, who is 21 on our list, in parliament, preferably for having won Nelson."
Mr Lawrey, a Nelson city councillor, is campaigning against National MP Nick Smith, who has been representing Nelson and previously Tasman for 27 years.
"But whatever we get in our vote, the most important thing to me is that we have the strongest possible vote," Ms Turei says.
A memorandum of understanding with Labour runs out on Election Day.
"The memorandum of understanding was about showing the voters that Labour and the Greens could work together over this last year for the purpose of changing the government.
"And when we get to that point in September, then we will start the negotiations for a coalition agreement.
"But it's really important that people understand we are separate parties with separate priorities. And that is how we will campaign, but the goal is the same," she said.
READ MORE: Winston Peters hits back at Greens on racism remark