Green Party planning early elections for female co-leader
Author

Section

Publish Date

Friday, 10 November 2017, 5:12PM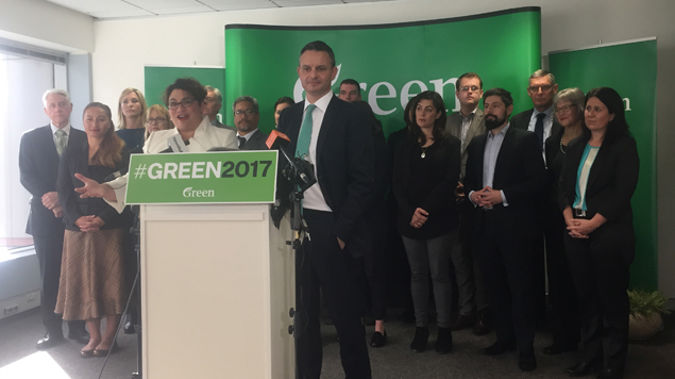 The Green Party will elect a female co-leader sooner rather than later.
After a meeting of the executive earlier this week, Green Party members have today been informed they'll begin the process of electing a leader ahead of next year's AGM.
The memo went out this afternoon saying it would happen early next year.
In the past, it's happened at the mid-year annual meeting - usually on Queen's Birthday weekend at the beginning of June - when all Green Party members are in the same place.
However they're yet to set an official date as the Party has a few things to iron out first.
The news comes the same day the party assigned portfolios to their new MP's.
The Greens have handed the party's education portfolio to parliament's youngest MP.

Chloe Swarbrick, the youngest MP in parliament, is the new spokeswoman for education, small business, broadcasting, youth, local government, internal affairs and arts, culture and heritage.

Another newcomer, Golriz Ghahraman, holds justice, corrections, immigration, trade, human rights and global affairs.

Ghahraman, 36, is New Zealand's first refugee MP and former UN human rights lawyer.

The Greens' backbenchers hold multiple portfolios because there are only four of them.

The other one two are Gareth Hughes and Marama Davidson.

Hughes holds energy and resources, economic development, tourism, primary industries, animal welfare, commerce and technology.

Davidson has housing, sport, Maori affairs, disability, ethnic affairs and Auckland issues.

The Greens have three ministers - James Shaw, Julie Anne Genter and Eugenie Sage.

Jan Logie is a parliamentary under-secretary.
- with content from NZ Newswire