Ricardo Menendez-March explains reason for travel to Mexico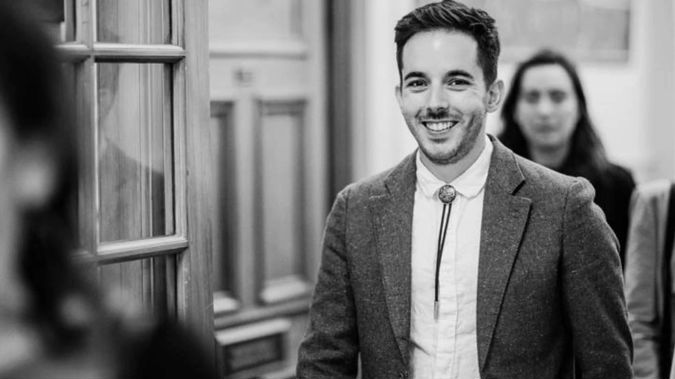 Ricardo Menendez-March explains reason for travel to Mexico
Green MP Ricardo Menéndez March, who is currently in managed isolation after travelling to Mexico, says he went there to be with his step-mother who had breast cancer.
The list MP - who grew up in Tijuana - returned to New Zealand on February 1 and is in managed isolation after seven weeks abroad.
That is despite the official advice on the Government's SafeTravel website which urges all New Zealanders to remain in the country.
Speaking out tonight following questions about why he went March said he wanted to thank everyone for their patience whilst he formed a fulsome response to queries about the "emergency trip" home.
"I would also like to thank New Zealanders who have taken in good faith my need to leave during such a tumultuous time."
"Leaving New Zealand and returning to my homeland of Tijuana Mexico was not an easy decision and many have understood the severity of my personal circumstances, and shown compassion and empathy."
March said he had booked an urgent flight to go and care for his father and step-mother last year before becoming an MP.
His father has ill health.
"My step-mum has had breast cancer diagnosis that she has been battling for several years, she recently had an aggressive relapse and has been given between six to twelve months to live. For several years since my biological mum's passing, she has been a core part of my nuclear family. During the pandemic my dad had undergone major surgery (with long lasting effects), and the person who had cared for them had become extremely ill herself and was unable to care for them."
He said the the pandemic had taken an incredible toll on their health but he delayed the trip to go and care for them after being elected in October. His long-term partner who is based in Mexico took up the role of caring for them instead.
"With the summer break approaching, I sought advice from both party Co-leader Marama Davidson and our Musterer (whip) Jan Logie on returning to my homeland to care for my parents. I received their blessing and booked a flight for Dec 13th."