Grant Robertson corrects Parliament answer around Clare Curran's emails
Author

Publish Date

Tue, 25 Sep 2018, 9:00PM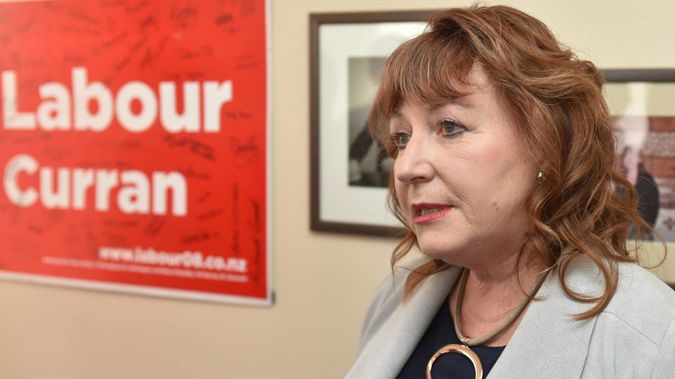 Grant Robertson corrects Parliament answer around Clare Curran's emails
Author

Publish Date

Tue, 25 Sep 2018, 9:00PM
Finance Minister Grant Robertson has been forced to correct an answer he gave Parliament last week after advice from his colleague Clare Curran led him to not fully disclose her email exchanges with entrepreneur Derek Handley.
After requests from National's Nick Smith last week and a direction from Speaker Trevor Mallard to bring Curran's email exchanges with Handley to the debating chamber, Robertson last Wednesday outlined the dates and content of each email between Curran and Handley during the recruitment process for the Government's chief technology role.
But a release today from Handley of all communications between him and Curran, and Prime Minister Jacinda Ardern, showed that three emails were missing from the list Robertson read out last week.
Today Robertson said that in an answer to an oral question on September 19, he inadvertently left out three emails between Curran and Handley.
"I was unaware at the time of giving the answer that there were two further emails on 11 August from Clare Curran in response to Mr Handley's original email and an email from Mr Handley on the 13th of August to begin the process for setting up a phone call.
"I apologise to the House for that," Robertson said.
A spokesman for Robertson said he had been acting on the advice of the former minister when he gave his original answer in Parliament.
Curran said the error occurred when she showed Robertson the emails last week.
"The extent of the thread on one email exchange wasn't apparent until I forwarded the email to him a day later in accordance with my commitment to make the emails available through the OIA with appropriate redactions," she told the Herald.
The three emails in question are responses from Curran to Handley in response to his email of August 11 with questions and thoughts on the CTO role.
Among the queries Handley has are potential conflicts of interest.
In the one of the newly released emails, Curran replies: "Good thoughts. I think the [redacted] one is a biggie. Will talk through that with a few people. The other potential conflicts don't leap out at me though Cabinet Office will have a view."
The email goes on to discuss announcing his appointment and resourcing, before suggesting times they should talk.
Handley then sends another email asking about timing for their talk.
In a statement, Smith called the situation a "fiasco".
"Ministers are just compounding the mess over the CTO role with error upon error. Grant Robertson had to admit with a personal explanation to the House this afternoon that despite weeks of questions and a specific instruction from the Speaker that the Government last week failed to disclose all of the relevant emails from former Minister Clare Curran," said Smith, National's State Service spokesman.

"This came on top of the Prime Minister claiming she's only had one text from Mr Handley that she did not respond to. Mr Handley's disclosures today show both ministers were being economical with the truth at best. 

"It was also a mistake for Megan Woods to not have personally communicated with Derek Handley when she cancelled his job on 14th September without warning, particularly when ministers had engaged in dozens of communications with him up until that date," Smith said.

He also took issue with Woods' error this morning when she said there was a confidentiality agreement as part of Handley's settlement.
Woods said later that she had received incorrect information from officials and there was no confidentiality agreement associated with Handley's settlement.