Govt worried about secret docs: National
Author

Section

Publish Date

Tuesday, 28 November 2017, 12:03p.m.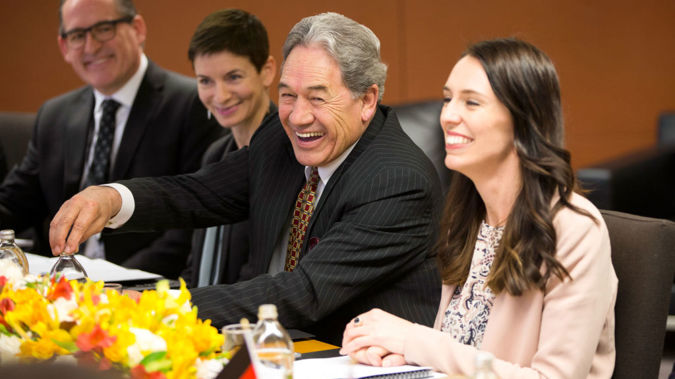 Refusing to release 33 pages of notes behind the Labour-NZ First coalition agreement suggests the government is worried about what it contains, National's Steven Joyce says.
Deputy Prime Minister Winston Peters confessed to the existence of a then 38 and now 33-page document after the release of the official agreement, promising it too would be released soon.
But Prime Minister Jacinda Ardern's office has refused an Official Information Act request claiming it is not an official document, rather a collection of policy ideas that may never come to fruition.
"All we can say is there was obviously something in that document that they didn't want to put in the public document," Mr Joyce said on Tuesday.
He dispute's Ms Ardern's claims on Monday that the document is not official, saying if it influences the behaviour of the government it should be in the public domain.
"I think to any man or woman on the street, if there's a six or seven page document and you're told there's another 32 or 33 page document behind that, I think people are going to be interested to know what was in those 32 or 33 pages given these people are going to be governing the country for the next three years," he said.
Ms Ardern responded to claims her government was hiding information by saying the coalition agreement was what set out the work programme.
"There were documents that went back and forward during negotiations ... not all of it are things that we wanted to pursue," she said.
"Our view is if we're unable to have conversations about ideas without them being made open then that stifles the policy making process."
 - NZN