Govt warned employment law changes could shrink jobs
Author

Publish Date

Mon, 5 Feb 2018, 5:14pm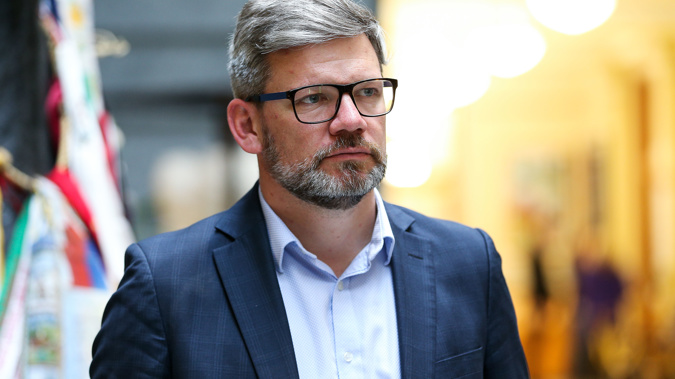 Govt warned employment law changes could shrink jobs
Author

Publish Date

Mon, 5 Feb 2018, 5:14pm
The Government's employment law reforms could increase costs and reduce flexibility for businesses, leading to a risk of a shrinking jobs market, according to Government officials.
The advice is contained in a regulatory impact statement from the Ministry for Business, Innovation and Employment on the Employment Relations Amendment Bill, which passed its first reading in Parliament last week.
The bill aims to strengthen collective bargaining through a range of measures, including guaranteed rest and meal breaks, reasonable union access to a workplace, and bringing back the 30-day rule where a new worker has to be given the same conditions as a collective agreement.
MBIE officials found that the cost of the proposals would mainly fall on employers, including from higher wages and compliance costs, and from a potential fall in productivity.
The MBIE papers identified the following risks associated with the bill:
• reduced employment due to changed incentives on employers to hire new workers 
• an increase in industrial action and protracted bargaining due to the need to conclude agreements and include pay rates in collective agreements 
• an increase in partial strikes by removing an employer's ability to deduct pay for partial striking 
• lower productivity due to less flexibility (mainly from the need for guaranteed meal breaks)
Officials also noted anecdotal evidence that changes to rest and meal breaks in 2015 meant that "some employees are receiving less frequent breaks of a shorter duration", and more tired workers could mean a less productive workplace.
They also advised that the 30-day rule protected employees from unfavourable terms and conditions.
"The current law facilitates a race to the bottom on terms and conditions in sectors where there is significant competition for jobs."
They found that the 90-day trial for new workers created more insecurity for workers than benefits to the economy.
The Government's bill retains the 90-day trial, but only for businesses with fewer than 20 workers.
Workplace Relations Minister Iain Lees-Galloway has said that the reforms are about striking the right balance between workers' rights and the needs of a modern labour market that relies less and less on the traditional employer-employee relationship.
Overall the changes would broadly revert the law to the pre-2014 position, which officials said had "little discernible effect".
"We note that there has been limited research undertaken on the changes, and what research has been done has shown little impact from the previous changes. As such, the impacts of the proposed changes on the economy overall would be limited.
"The changes should strengthen the position of unions in bargaining and in turn limit some of the worst practices in the market. In doing so, this could limit firm flexibility, which could impact on innovation in and by firms.
"It could also have a detrimental impact on employment levels, particularly when if accompanied by a general economic slowdown."