Govt expenses show ministers outspending PM
Author

Section

Publish Date

Monday, 12 March 2018, 5:30AM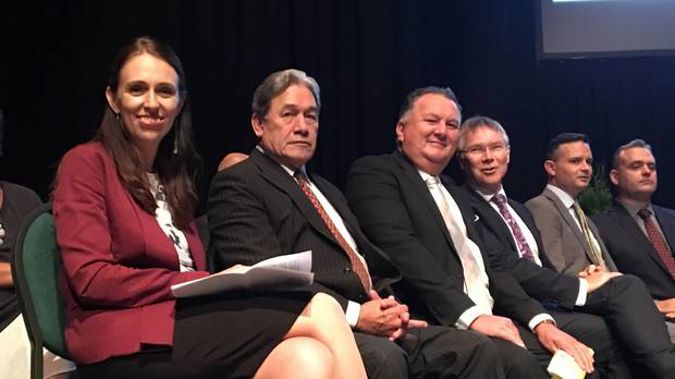 The first release of expenses since the Labour – NZ First coalition took over in Government shows some ministers are clearly relishing the Crown car service and outspending even the Prime Minister.
The quarterly release for travel and accommodation from October 1 to the end of December has Ardern's domestic travel and accommodation costs at $27,751 for her first three months in office – although that figure drops to $20,847 once a $7000 repayment for an accommodation allowance is taken off.
Of that $14,600 was on surface travel - most of which is likely to be the cost of the Crown BMW limo service.
The highest spending minister was Building and Ethnic Communities Minister Jenny Salesa, who spent $30,186 – including almost $14,000 on surface travel.
NZ First MP and Regional Development Minister Shane Jones was next, racking up $27,300 including $11,436 on surface travel and $9,100 on domestic flights – the highest domestic flight bill of any minister.
Usually the highest travel bills are for Northland and Southland based MPs - Jones lives in Kerikeri.
A spokeswoman said his role also required significant regional travel and rental cars were sometimes used rather than Crown cars on regional trips.
Other apparently high users of the Crown cars included Northland-based Kelvin Davis – the Tourism, Corrections and Crown-Maori Relations Minister, who spent $24,644, including $10,980 on surface travel.
Auckland-based Housing and Transport Minister Phil Twyford spent $11,400 on surface travel and his costs were $23,640 overall.
The expenses also show the ministerial credit cards have had their first workout for some. So far most of that spending was on items such as diplomatic passports for ministers, spouses and staff – including for the PM's partner Clarke Gayford who has accompanied her on some overseas trips including Sydney and the Pacific.
Foreign Minister Winston Peters' included some modest gifts and hotel bills in the Philippines and Vietnam. His Under Secretary Fletcher Tabuteau used his to pay for $290 worth of electronic Christmas cards.
The figures also include some of Ardern's use of the Crown limo service during the election campaign when she was Leader of the Opposition.
Those figures show she spent $30,790 on ground travel, which Parliamentary Service noted related to her travel as Leader of the Opposition but had not been invoiced earlier.
Most of that was for the seven weeks in the role during the campaign and in the weeks after the election before she was sworn in.
The Department of Internal Affairs had earlier discovered Ardern and Deputy Prime Minister Winston Peters were mistakenly being paid the Wellington accommodation allowance for Ministers who live in other regions and they had repaid $12,082 and $9,123 respectively.
Ardern and Peters do not qualify for the allowance because Ardern lives at Premier House while Peters has taken the one remaining Crown-owned house for ministers.
Peters' costs were restrained at $16,140, including just $4830 on Crown limos, although he also had $10,734 from the time before he became a minister and for items such as his partner's travel.
The Foreign Affairs Minister spent $33,000 on international travel – just ahead of Trade Minister David Parker, who spent $32,850 on international travel. Climate Change Minister James Shaw spent $26,712 on international travel – Shaw travelled to Europe for climate-change meetings.
Former National Party leader Bill English spent just $6,700 – but the expenses also included $17,165 of the costs from his time as Prime Minister before the election.
Of MPs who are not ministers, the top four were all National MPs. Bay of Plenty MP Todd Muller was the highest, spending $26,329 – including $17,754 on domestic flights.
List MP David Carter was next, spending $26,278, although it is likely some of his costs dated back to his time as Speaker.
Then came Christchurch-based List MP Nuk Korako ($23,455) and Whangarei MP Shane Reti ($23,129). Green List MP Marama Davidson clocked in with $23,168 followed by Labour List MP Kiri Allan on $23,004.
The expenses include some costs from the previous quarter which had not been invoiced until more recently – that included $289,150 worth of expenses for the former National ministers prior to the election.
Ministerial bills
Travel and accommodation costs for three months
$30,186 Jenny Salesa
$27,300 Shane Jones
$24,644 Phil Twyford
$20,847 PM Jacinda Ardern