Govt bowing to military pressure over inquiry: Hager
Author

Section

Publish Date

Tuesday, 4 April 2017, 5:27AM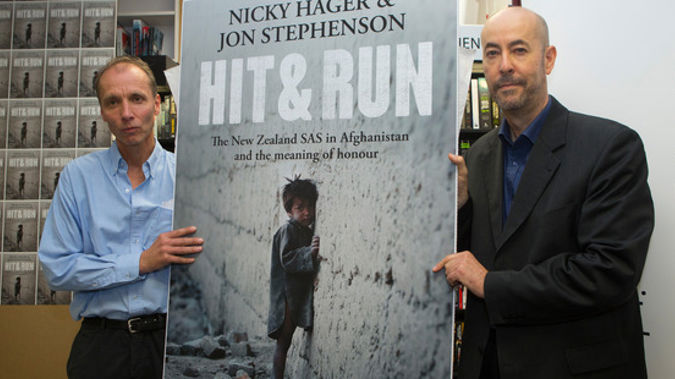 The co-author of a book alleging New Zealand soldiers killed six civilians in Afghanistan believes the government has bowed to military pressure by ruling out an inquiry in to the deaths.
Hit & Run, written by investigative journalists Nicky Hager and Jon Stephenson, alleges SAS troops killed six innocent villagers and injured 15 others in Baghlan Province in August, 2010 during a revenge raid after the death of Timothy O'Donnell.
The book also alleges that details of the botched raid, which failed to kill any insurgents at all, were covered-up by the New Zealand Defence Force.
Yesterday, Prime Minister Bill English, on advice from New Zealand Defence Force chief Lt. Gen. Tim Keating, ruled out holding an inquiry into the actions of Kiwi troops, saying he was satisfied the raid was conducted within rules of engagement and that troops took care to avoid civilian casualties.
Nicky Hager believes Prime Minister's decision is the result of military pressure on the Government - the tail wagging the dog.
"Bill English is an experienced minister who knows the difference between being shown selective information by an interested party, as he has been by the defence force, and having an independent inquiry."
Hager said the Prime Minister's call was not rational decision based on evidence, but instead helping the military bureaucracy avoid having to front up. He also argues the controversy will refuse to die down until something is done to address it.
Labour leader Andrew Little also disagrees with the decision, pointing out that there are many conflicting accounts that need to be clarified.
"An independent inquiry is the only way we're going to get public confidence in exactly what happened in this particular mission," he said.
"It is not acceptable to say 'okay, there's a difference of opinion, that's it, we'll all accept it.'"
Green Party co-leader James Shaw doesn't the Prime Minister viewing footage of the raid negates the need for an inquiry, especially if the public wants to have trust in the Defence Force.
"The Prime Minister obviously is not independent in the sense that it's his government that was responsible at the time," he said.
"The need for an inquiry still stands."
English said video of Operation Burnham is classified and he won't be releasing it.