Kiwi women heading off to join ISIS, Key insists
Author

Publish Date

Thu, 17 Mar 2016, 6:47AM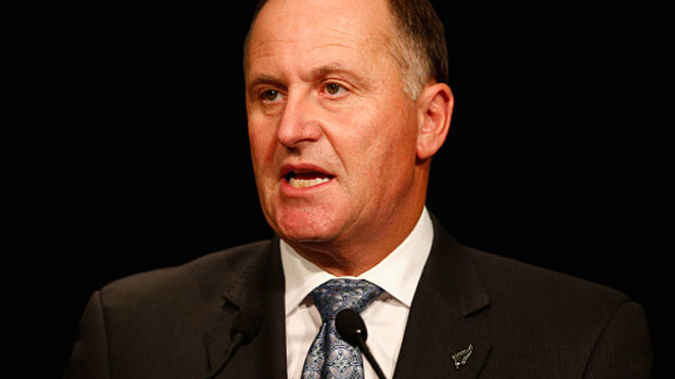 Kiwi women heading off to join ISIS, Key insists
Author

Publish Date

Thu, 17 Mar 2016, 6:47AM
UPDATED 2.49PM: The Prime Minister is making no apology for confirming the SIS's view that some New Zealand Muslim women are heading to Syria become jihadi brides.
At hearings last year the SIS Director Rebecca Kitteridge raised the issue, saying there was a growing trend of New Zealand women choosing to travel to Syria to join ISIS.
Documents now show none of those women left New Zealand, rather they left from Australia.
Prime Minister John Key admits that some of them have left from Australia to join the Islamic State, but said if they're carrying a New Zealand passport, then they're Kiwis.
"The Government has been advised for some time by SIS that there are potential risks around New Zealanders who are jihadi brides. That's absolutely correct."
SIS and GCSB Minister Chris Finlayson responded tersely to reporters when asked if the omission from Kitteridge's statements was important. 
Finlayson blamed others for inconsistencies, not SIS and government.
"I regret nothing...what I really do regret is that people haven't got their facts right and decided to fixate on where these people left from rather than on the critical issue of were they New Zealand citizens," Finlayson said.
The Muslim community is upset about the issue claiming it has led to harassment, while Green Party Co-Leader Metiria Turei said both the SIS and the Prime Minister deliberately misled the public.
"They were using information for political purposes, and that political purpose was to encourage New Zealanders to accept greater surviellance by spy agencies."
Turei said she trusts neither the Prime Minister nor the SIS.
"The SIS has proven time and time again they can't be trusted with the powers that they have. They don't follow the law that they're required to, and John Key is using spy agencies to pursue a political agenda."
Meanwhile, United Future MP Peter Dunne has had something of an 'I told you so' moment. He raised the prospect the comments may have been motivated at softening up the public for changes to spy laws.
"At the time I think that was a correct statement to make given the positioning of the report that's just been released," Dunne said.
"I think the fact it was allowed to run until yesterday before it appears to have been corrected suggests I was probably saying the correct things."