Government to bring Kiwis stranded in India back to New Zealand
Author

Publish Date

Mon, 13 Apr 2020, 4:47PM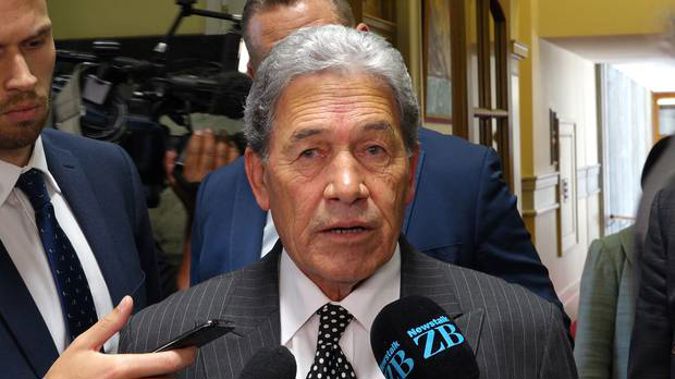 Government to bring Kiwis stranded in India back to New Zealand
Author

Publish Date

Mon, 13 Apr 2020, 4:47PM
Foreign Minister Winston Peters is urging all Kiwis stranded in India to "seriously consider" taking up the Government's offer of assisted flights home.
This comes after he announced this afternoon that the Government would be bringing all New Zealanders home from India, as the country grapples with the spread of Covid-19.
India announced a ban on international flights on March 22, and the country has been in lockdown since March 25, leaving New Zealanders with no flight options.
But Peters said the Government has been in discussion with airlines and international partners to help those New Zealanders stranded in India return home.
"This is a seriously complex endeavour due to the current lockdown and the large number of New Zealanders in various locations around India."
But he said the Government was making good progress.
"We are asking all New Zealanders in India to seriously consider taking our Government-assisted flights home."
He said there are no guarantees when international commercial flights will return to India and New Zealanders shouldn't be relying on that happening in the short term.
Those returning home will need to contribute to the cost of any Government-facilitated flights from India, Peters said.
That cost would be comparable to recent Government-assisted departures from other locations, such as Peru, he added.
There are thought to be hundreds of Kiwis stuck in India.
One man, George Palmer, told Newshub he's stranded in Delhi paying $170 a night for a bed.
He said he feels forgotten by the New Zealand Government.
"The sense of abandonment is probably the biggest thing," he said.
"I was given less and less access to food and water supplies and no notice when I was kicked out of the hotel with nowhere else to go."
Peters said the Covid-19 pandemic has seen the largest consular response ever undertaken by New Zealand.
"Finding solutions that will work is the focus of significant ongoing efforts and Government support," he said.
"We know that New Zealanders in a range of locations are facing challenging conditions.
We continue to monitor the global situation and its impacts on New Zealanders abroad, wherever they may be."