Government planning to investigate Hit and Run claims
Author

Section

Publish Date

Wednesday, 8 November 2017, 3:45p.m.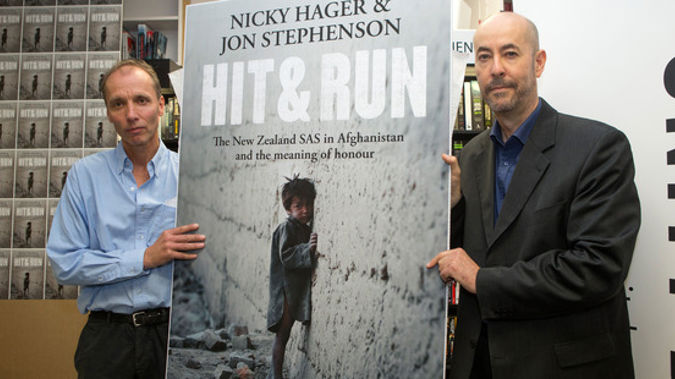 The Prime Minister will fulfil her promise made in Opposition to look into the Hit and Run allegations.
Jacinda Ardern says Labour expressed strong concerns about the allegations in Nicky Hager and Jon Stephenson's book about SAS-led raids and the death of civilians in Afghanistan.
She said she's keen to follow the UN recommendations on the matter.
"We shared the view that we certainly needed to look into that further, we shared the view that defence didn't share what was required at the time, and now that we are in the position to work more closely with Defence we will be doing that."
The book, by Hager and Jon Stephenson, was published earlier this year and alleged that New Zealand led a raid on two villages in Afghanistan in retaliation for a roadside bomb that killed a Kiwi soldier.
The book revealed that seven people were killed in the raid, including a three-year-old girl., which was covered up by the Defence Force.
The claims were denied by the Defence Force, though former Defence Minister Wayne Mapp said that there is possibly some truth to it.
In June, the United Nations called for the Government to investigate the raid.
Stephenson said he is confident the new government bring to light the atrocities which occurred.
"I'm also confident that any impartial inquiry will confirm that a NZ SAS trooper severely beat a blindfolded and handcuffed detainee before he was transferred to torture and the Defence Force knew about that but covered it up."