Funding top up for Corrections with growing prison population
Author

Publish Date

Thu, 17 Dec 2015, 12:46PM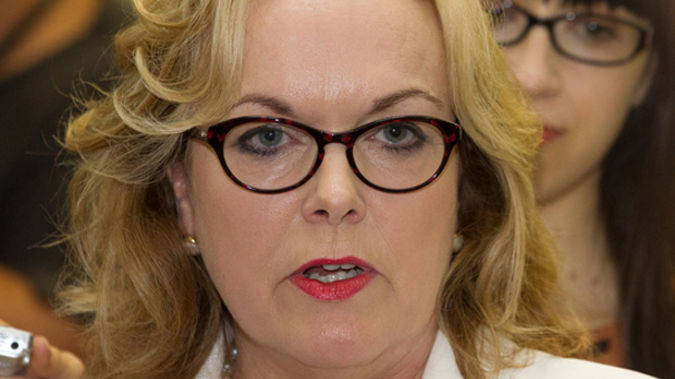 Funding top up for Corrections with growing prison population
Author

Publish Date

Thu, 17 Dec 2015, 12:46PM
The Corrections Department will get a funding top-up to help it cope with a growing prison population, Corrections Minister Judith Collins says.
Ms Collins said today that $15 million in additional funding had been approved to address cost pressures caused by greater-than-expected growth in the prison muster.
Another $2.6 million had been allocated to improve the electronic monitoring of ex-prisoners in the community.
The rising prison population went against Ministry of Justice forecasts.
It had been expected to steadily decrease as a result of a falling crime rate, increased use of community sentencing, and a stronger focus on reducing reoffending. While the prison population gradually fell until the end of 2014, it began rising again this year.
Ms Collins said that in October, the prison muster was 800 higher than forecast.
"This is equivalent to a large-sized prison," she said.
The prison population rose to an all-time high of 9171 people in November, before falling to 8968 people.
The department has previously said that one of the main drivers behind the rising prison muster was tough bail laws introduced by Ms Collins when she was Justice Minister.
Corrections' electronic monitoring system came under greater scrutiny earlier this year after a series of escapes and crimes by people wearing electronic bracelets.
In August, convicted child abuser Daniel Livingstone, who was on home detention, went on the run for two days in Upper Hutt. It was later revealed that authorities took seven hours and several visits to his house before discovering he had fled.
Ms Collins said Corrections had now established a 24-hour GPS Immediate Response Team and an Electronic Monitoring Assurance Team.
The department has had a difficult year. It was forced to take over control of privately-run Mt Eden Corrections Facility after concerns about high rates of violence. It also had to manage a large amount of ex-convicts who had been deported from Australia under a controversial law change.
Ms Collins, who took over the portfolio on Monday, said funding related to the monitoring of offenders from Australia would be addressed in next year's Budget.