Former National MP trespassed from Parliament grounds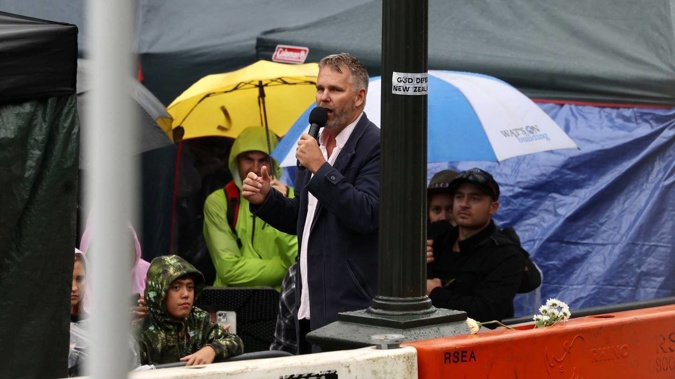 Former National MP trespassed from Parliament grounds
Former National MP Matt King has been trespassed from Parliament grounds after speaking at the Wellington protest earlier this year. 
King was served a trespass letter tonight. 
"In accordance with the above Act and section, you are hereby warned to stay off the place known as the parliamentary precincts," the letter read. 
In a letter seen by the Herald, King has been warned he could face imprisonment or a fine not exceeding $1000. 
King was a one-term MP in Northland, elected in 2017 then losing to Willow-Jean Prime by 163 votes in 2020. 
He has acknowledged his comments have likely killed any chance of him getting back into Parliament. 
In February, King has addressed anti-vaccine mandate protesters at Parliament. He also revealed at the time he officially resigned from the National Party, saying its position did not "gel" with his values. 
"I would have had to go out and preach their position if I wanted to become a candidate, and I don't want to do that." 
King said he was "exploring my options" when asked if he would still run in the Northland electorate. 
During his speech, he urged protesters to remain peaceful and non-violent. 
King has often spoken out against the vaccine mandate, and National's support of it.