Former Gisborne mayor's illegal seawall raises concerns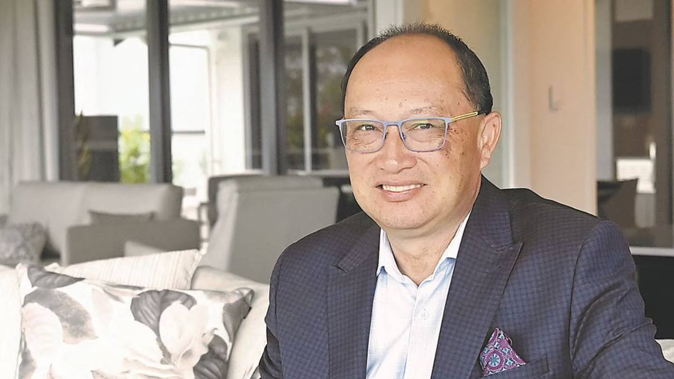 Former Gisborne mayor's illegal seawall raises concerns

Concerns have been raised about the potential environmental impact of Meng Foon's unconsented Gisborne seawall.
On October 6, Gisborne District Council issued an abatement notice to Foon, a former Gisborne mayor, for work he had undertaken next to Tatapouri Bay Oceanside Accommodation, which he owns with wife Ying.
Foon began constructing the seawall in front of the campground on August 25, and continued for several weeks after initially being asked to stop on August 31.
He cited erosion from Cyclone Gabrielle as a key driver for the project, and said the work was important to protect two large at-risk trees.
It followed a request to the council for post-cyclone funding which was never responded to, he said, although the organisation has denied this. Foon also claimed the wall was within 10 metres of his surveyed boundary.
Craig Miller is a regular user of the boat ramp at Tatapouri, and alerted the council to the wall after he found out about it.
Miller — a former club captain of Gisborne Tatapouri Sports Fishing Club — said he could understand Foon's desire to construct it, but was concerned about potential environmental fallout from the build.
"The biggest concern for us ... is that we don't know what effect him building a wall is going to have on the foreshore out there, when we are having big storm surges and so forth.
"Fine if you want to build a wall, just do it legally."
Miller wants the council to undertake an environmental impact report on the works, including potential impact on both the boat ramp and nearby Māori land.
Former Gisborne mayor Meng Foon has landed himself in hot water with the district council over an unconsented seawall he constructed in front of the campground he owns with his wife. Photo / Liam Clayton / Gisborne Herald
He was also open to the idea that the wall could have a positive effect, which he said would be "great.
"But we're still back to the fact that Meng should have had a resource consent to do it."
Miller disagreed the works were a direct result of the cyclone, saying the disintegration at Tatapouri had occurred over a long period of time.
"That erosion all along that bank hasn't happened since Gabrielle, that's been happening slowly over the past 30 years."
Last week, Foon told Local Democracy Reporting he had advised Te Rūnanganui o Ngāti Porou about the project, along with adjacent Māori landowners Pouawa A1.
Gisborne District Council would not respond to questions about erosion, site boundaries or the potential for an environmental impact report, because of the ongoing investigation.
But an aerial map provided by Foon shows his property boundary does extend on to the foreshore. Foon was mayor of Gisborne for 18 years, from 2001 to 2019.
Local Democracy Reporting is Public Interest Journalism funded through NZ On Air.
Take your Radio, Podcasts and Music with you