Fisheries fiasco: MPI failing to enforce law
Author

Publish Date

Fri, 20 May 2016, 5:25AM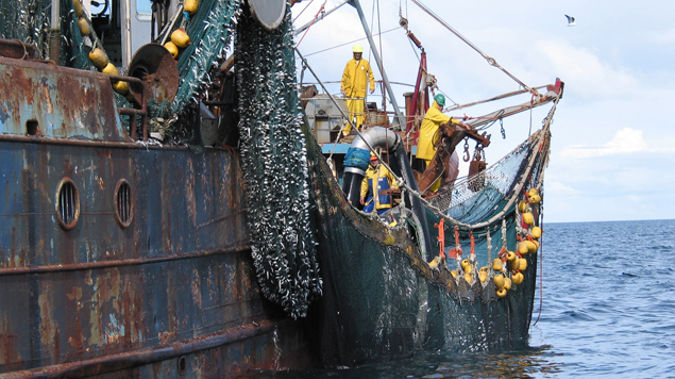 Fisheries fiasco: MPI failing to enforce law
Author

Publish Date

Fri, 20 May 2016, 5:25AM
UPDATED: 4.26pm The Ministry of Primary Industries remains under fire over its enforcement and management of the country's fisheries.
The government department has instigated an independent review into why it took no prosecutions after a compliance operation discovered illegal fish dumping by South island-based fishing vessels in 2012 and 2013.
The review came after internal reports into the incidents were leaked to the media.
While calling the inquiry a good first step, Green MP Eugenie Sage is sceptical of MPI's motives.
"Well it's really disturbing that it has only been because these reports have been to the public domain, have been publicised by the media, that MPI is responding."
Sage said the inquiry is narrow and just a first step.
"It needs a much more comprehensive review both of MPI's operation, it's failure to enforce the law properly and just how close it appears to have become to the fishing industry."
Her views are echoed by Labour MP Rino Tirikatene who said MPI has now changed its tune in a matter of days.
"How can we really trust MPI?" Tirikatene asked. "I believe that they've been caught out."
The inquiry will be undertaken by a Queen's Counsel. 
Environmental activist group Greenpeace are arguing that yet more problems are yet to surface, especially given a report earlier this week found the country's fish take was nearly three times official estimates.
Russel Norman, Executive Director of Greenpeace, said it was evident that MPI's investigators are deeply concerned about what's going on, but are 'sitting on' information.
The World Wildlife Fund is asking MPI to broaden its investigation into commercial fishing, to include unreported dolphin deaths.
WWF's Peter Hardstaff said the Operation Achilles report clearly describes the capture and dumping of endangered Hector dolphins.
But he said they can't find anything in the Ministry's records, and this raises questions about how often dolphins are being caught but not reported.
"These dolphins are on the verge of extinction. We need to know about the threats.We need to know about the bycatch so that we can effectively take action to protect these dolphins."
Mr Hardstaff wants to know why the death wasn't reported.
"Probably more important is the fact that we need to understand how prevalent it is that fishers catch dolphins and dump them back at sea."
One of the authors of the original report agrees that an inquiry is needed, especially to protect New Zealand's reputation. The University of Auckland's Dr Glenn Simmons says he's already hearing that his colleagues overseas are questioning the integrity of MPI's planned investigation.
However, Simmons also suggested the Ministry for Primary Industries needs a restructure, and the government should consider the possibility of another agency, because interviewers have told them that MPI has become a help desk for quota owners.
He said MPI is in a strange position where on the one hand it's a regulator but on the other it has to administer the government's growth agenda.