NZ enters recession: What Finance Minister blames economic hit on
Author

Publish Date

Thu, 15 Jun 2023, 1:12PM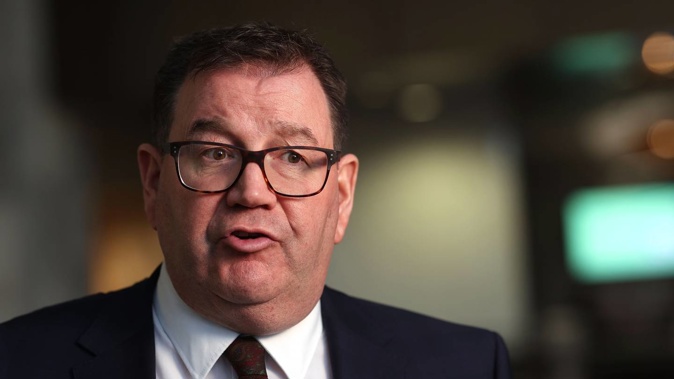 NZ enters recession: What Finance Minister blames economic hit on
Author

Publish Date

Thu, 15 Jun 2023, 1:12PM
Finance Minister Grant Robertson believes the Auckland floods and Cyclone Gabrielle were the chief contributors to two consecutive quarters of negative economic growth in New Zealand.
However, opposition parties claim the blame sits with Robertson, saying Kiwis' livelihoods are now under further threat amid "excessive inflation, high interest rates [and] a severe balance of payments deficit".
Statistics NZ data, released this morning, confirmed market expectations by showing the economy had shrank in the first three months of 2023.
Revised data showed GDP contracted by 0.7 per cent in the final quarter of 2022, worse than the 0.6 per cent recorded earlier. Two successive quarters of economic contraction are widely considered a technical recession.
In a statement, Robertson said he was not surprised and was quick to reference how the "second-largest natural disaster to hit New Zealand" - Cyclone Gabrielle - had tested the economy's resilience.
"[Today's] result reflects the impact of the Auckland Anniversary floods and Cyclone Gabrielle, with estimates of hundreds of millions of dollars of lost production and activity across agriculture, forestry, fishing, transport and manufacturing due to the extensive flooding," he said.
"We know 2023 is a challenging year as global growth slows, inflation has stayed higher for longer and the impacts of North Island weather events continue to disrupt households and businesses.
"Looking ahead, export growth, the tourism rebound, returning international students, migration inflows and investment in the recovery mean the economy is well-positioned to handle challenging times.
 "Today's outcome fits the definition of a technical recession by the barest of margins. But the resilience of the New Zealand economy, including historically low unemployment, means it will not have the impact that would normally be associated with this term."
National finance spokesperson Nicola Willis said "red lights are flashing for the New Zealand economy", which was now "incredibly fragile".
"While the Government continues to make excuses, the data does not lie: New Zealand is now in worse shape than many of the countries we compare ourselves to including Australia, Canada and the United States, all of which have faced similar global challenges but none of which face the toxic economic predicament we now find ourselves in.
"The simple fact is that Labour has mismanaged the economy and New Zealanders are paying the price.
"This recession is a red-light warning: the time for cavalier big-spending, anti-business, anti-growth policies is over."
National deputy leader and finance spokesperson Nicola Willis doesn't buy Robertson's claim the recession was caused by the impact of the severe weather events earlier this year. Photo / Mark Mitchell
Act leader David Seymour dubbed Robertson's approach to paying for cyclone and flooding costs as an "Afterpay economy".
"Today's GDP figures mean that even with Grant Robertson irresponsibly putting the economy on Afterpay with $7 billion borrowing this year, New Zealand has been unable to avoid a recession," he said.
"It's buy now, pay next generation, but the economy is shrinking anyway."
He believed economic growth was being constrained by "too much regulation and red tape" - something Act had vowed to target through a new Ministry of Regulation.
"Act will get rid of [regulation], whether it's [Resource Management Act] regulations making it too hard to use land and discouraging investment, productivity-sapping workplace relations laws making it impossible to employ staff, or banking laws like the [Credit Contracts and Consumer Finance Act] that make it too hard to get finance."
Taxpayers' Union Campaigns Manager Callum Purves accepted this year's severe weather events would have limited primary production, but said the Government needed to "shoulder much of the blame for this economic contraction".
"New Zealand might have only just entered a technical recession, but without drastic and urgent action from the Government to rein in its spending, this situation may well persist for some time to come."
Take your Radio, Podcasts and Music with you