Election 2023: Labour MP Shanan Halbert rocked by bullying allegations
Author

Publish Date

Thu, 21 Sep 2023, 7:54PM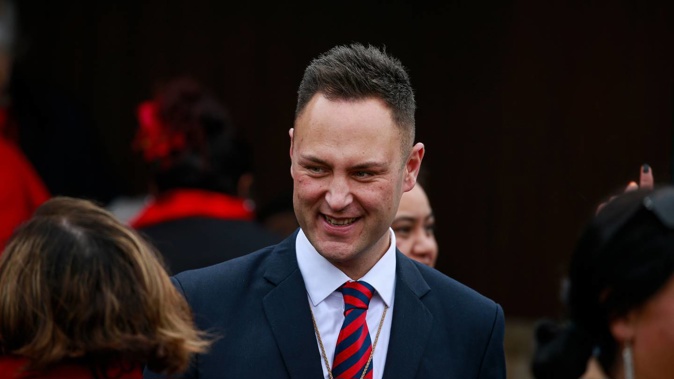 Election 2023: Labour MP Shanan Halbert rocked by bullying allegations
Author

Publish Date

Thu, 21 Sep 2023, 7:54PM

Labour MP Shanan Halbert has been accused of bullying by several former staff, who labelled him "manipulative", "scheming", and "a narcissist" and that they lived in fear of him.
The allegations were aired in a story by Newshub and date back more than a year.
Halbert told the Herald he had "good working relationships with staff both inside Parliament and in other roles I've held outside of Parliament. Occasionally employment issues arise in any workplace but I have always done my best to work through those professionally and appropriately [and] sought advice and support where required".
"These issues have only been brought to my attention through the media today. I've never had a formal complaint raised against me.
 "If a staff member feels that they were poorly treated then I would like to resolve this by engaging in the process that Parliament has set up for dealing with complaints."
Labour's whips were alerted to the allegations last August, but no action was taken because the staff wanted to remain anonymous.
A bullying and harassment consultant acting on behalf of some of Halbert's former staff emailed Labour's then-whip Duncan Webb saying that Halbert made staff cry in front of others, publicly humiliated them, played them off against each other and shouted at staff.
Webb replied at the time that he could not take formal steps based on the matter at that time.
Labour leader Chris Hipkins described the allegations as "very serious" but said action could not have been taken at the time because the complaint was anonymous. He said the whips team made appropriate inquiries.
"Because it was anonymous and people did not want to be identified or have the fact that they had made the complaint or raised the issue the whips team made appropriate inquiries," Hipkins said.
Hipkins was standing by Halbert today saying he could not take action on allegations that he could not verify, but if people had concerns they could raise them through an "appropriate process".
"There are much better processes in place than there have been in the past," he said.
In a statement issued tonight, Hipkins reiterated: "The Labour Party does not condone bullying and has worked hard to establish better processes for people to raise concerns.
"No official complaint has ever been raised about Shanan Halbert. If there is information that should be considered we will.
"I acknowledge making a complaint can be hard, that's why we set up the new Independent Commissioner for Parliamentary Conduct who can receive complaints anonymously and confidentially.
"Raising an issues [sic] with the Commissioner is the best and fairest way to have it resolved, and ensures natural justice for both the complainant and for MPs."
Halbert himself is a victim of inappropriate workplace behaviour. National MP Tim van de Molen was this year censured by Parliament for "acting in a threatening manner" towards Halbert.
Take your Radio, Podcasts and Music with you