Election 2023: Applications for recounts in three electorates formally lodged
Author

Publish Date

Wed, 8 Nov 2023, 4:38PM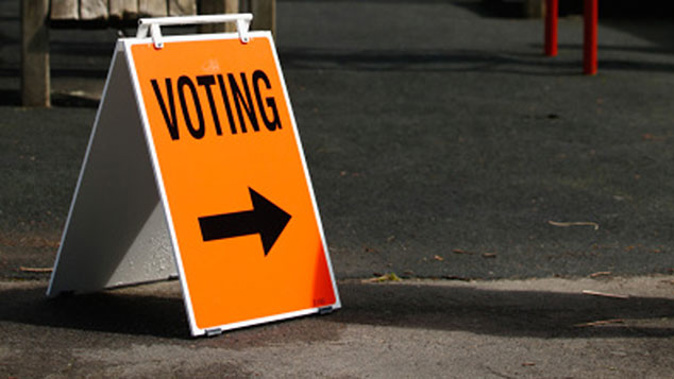 Election 2023: Applications for recounts in three electorates formally lodged
Author

Publish Date

Wed, 8 Nov 2023, 4:38PM
There are three formal applications for recounts, in the electorates of Tāmaki Makaurau, Mt Albert and Nelson.
Te Pāti Māori's Takutai Tarsh Kemp leads Labour's Peeni Henare by four votes in the Māori electorate of Tāmaki Makaurau. Labour's Helen White leads National's Melissa Lee by 20 votes in Mt Albert and Labour's Rachel Boyack leads National's Blair Cameron in Nelson by 29 votes.
Normally, recounts last between three and four days but the Electoral Commission last week said bigger electorates could take up to eight days.
A statement from the District Court confirming the recounts was expected this evening.
A National spokesperson has confirmed to the Herald the party has formally lodged applications for recounts in Mt Albert and Nelson.
Henare confirmed yesterday the party would make the same request for Tāmaki Makaurau.
"Four votes is too close to call, so we're going to ask for a recount," he said.
Senior Labour MP Peeni Henare trails in his electorate by just four votes. Photo / George Heard
Lee said last week she supported a recount being undertaken.
"I think it's only fair for the people in the Mt Albert electorate and the people who voted for me to double-confirm the vote."
She acknowledged the result was "extremely close" and "pretty awesome", given she lost to former PM Jacinda Ardern by more than 21,000 votes in 2020.
While she was back in Parliament on the list regardless of the electorate result, Lee said she would like to become the local MP and become more involved in the community.
Cameron led Boyack in the electorate by 54 votes after October 14.
Following the release of special votes, he found himself trailing by 29.
Cameron said last week he would support a recount taking place.
"I think it would be fair to the people of Nelson to do that because obviously it's so close."
He said he had been confident and optimistic that his lead in the electorate would hold but acknowledged how tight the margin was.
"It was always going to be very, very close and the Labour candidate had a big majority last time and I'm very proud of the efforts of me and the team."
Adam Pearse is a political reporter in the NZ Herald Press Gallery team, based at Parliament. He has worked for NZME since 2018, covering sport and health for the Northern Advocate in Whangārei before moving to the NZ Herald in Auckland, covering Covid-19 and crime.
Take your Radio, Podcasts and Music with you