Davis apologises for 'hysterical' comment
Author

Section

Publish Date

Friday, 8 June 2018, 12:45PM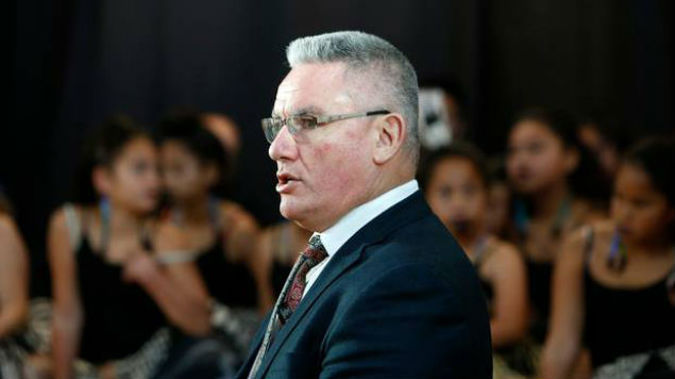 Tourism Minister Kelvin Davis has apologised to an MP for calling her "hysterical" after she asked him a question about his portfolio at a parliamentary committee.
"I apologise for making that remark and for any offence caused," Davis said in a statement today.
He called senior National MP Jacqui Dean "a bit hysterical" on Thursday when she asked him a question during a select committee hearing on future spending in his $170 million portfolio.
Davis said he had tried to contact Dean today to apologise directly to her.
"Estimates hearings are about holding ministers to account for spending decisions. While I was prepared for a robust line of questioning, I became frustrated with the particular approach being taken but that was no excuse for making an offensive remark," Davis said.
"I'm the minister. I should have remained calm and on this occasion I let myself down, so once again I apologise for my poor choice of words.
Hysteria was originally used to describe a neurotic condition peculiar to women and thought to be caused by a dysfunction of the uterus.
National MP Judith Collins today called Davis a "disgrace" for making the comment.
"That sort of patronising, sexist comment is something we National women get a lot from, particularly, the Labour party," Collins said.
"This is the deputy leader of the Labour Party speaking to a senior MP who has been around for quite some time and a former minister as though she was a naughty little girl who should sit back in her little box and take her turn."
"Actually, Kelvin Davis is a disgrace," Collins said.
The National Party will probably seek to have Davis recalled to the Economic Development, Science and Innovation select committee after what National labelled a "vacant" performance.
All ministers must report to select committees on their areas of spending following the Budget.
In answer to a number of questions Davis told the committee they would have to "wait and see", frustrating National MPs.
He called Dean "a bit hysterical" when she asked a question. "You'll be right", he said when she said his comment was offensive.
Committee chairman Jonathan Young, also a National MP, said it was likely the National MPs on the committee would seek to have Davis recalled. The issue would be discussed next week.
He said it was "absolutely unacceptable" for Davis to call a female MP "hysterical" and the comment crossed a line.
National's tourism spokesperson Todd McClay called Davis' appearance "possibly the worst performance of any minister in any select committee ever" and said he appeared "vacant".
"It's an insult to the tourism industry that he would not answer simple questions about his plans, and disrespectful to taxpayers that he doesn't believe he needs to be accountable for spending $170 million of their money.
"The New Zealand tourism industry and the 188,000 people it employs deserve far better than a minister who is not across the detail of his portfolio and, worse than that, doesn't seem to care."
Davis will probably not be recalled as a majority of the committee needs to agree. National makes up exactly half of the 10-strong committee.
National is currently locked in a battle with Speaker Trevor Mallard over a similarly sexist comment he heard come from its side of the House.
Mallard said he heard a "very sexist" comment, in which Prime Minister Jacinda Ardern was called a "stupid little girl", come from the National benches.
National has threatened to move a motion of no confidence in him when Parliament sits again next week after accusing him of feeding information to the media over the comment and using an arbitrary way of maintaining discipline in the housing through the giving and taking of supplementary questions.