Agency closure 'a tragedy for NZ'
Author

Publish Date

Wed, 20 May 2015, 5:16am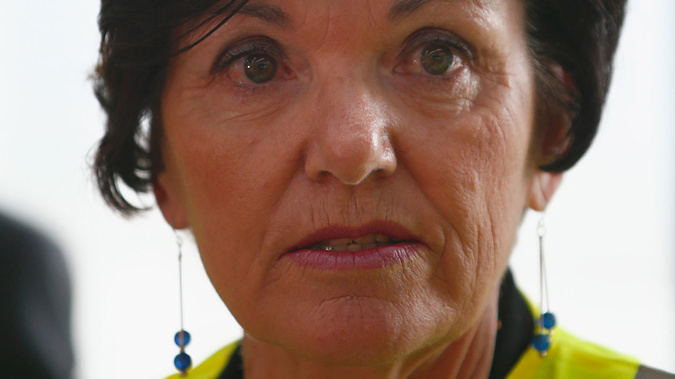 Agency closure 'a tragedy for NZ'
Author

Publish Date

Wed, 20 May 2015, 5:16am
UPDATED 11.17AM: An under-fire counselling provider is lashing out as the government aims to wind down its services.
Relationships Aotearoa (RA) provides counselling to around 60,000 people a year with a staff of 120. The organisation has 7000 clients involving CYFS, mental health, courts and police.
Relationships Aotearoa has a significant presence in Canterbury, where they began offering counselling services after the September 2010 earthquake and the ensuing February 2011 earthquake. To date, the organisation has helped 30,000 clients since the initial quake.
Cary Hayward, Relationships Aotearoa's principal strategic advisor insists the agency is providing an essential service for Cantabrians. 
"We set up and provide counselling services to victims of the Christchurch earthquake, that is not a handout, that is a service we're delivering," he said.
"The Minister of Social Development is saying that she's wanting to get intensive services to vulnerable families [while] putting the booting in to an NGO that is delivering exactly those services."
"This is a tragedy for New Zealand."
The organisation's been running at a loss since government funding was cut by $4.8 million since 2012, and it's now facing the axe.
Interim board chairperson Jane Allison said the previous board came to an agreement with the government some months ago - that RA would close.
"The problem is that it's not legally possible to do that," she said. "This is a membership organisation, and in membership organisations it's only the memberships can make that decision."
Further negotiations are planned today, but in a statement released following the organisation's meeting with Anne Tolley, Relationships Aotearoa expects a resolution by early this afternoon.
"It has been a long a difficult day for our staff and clients who are left in limbo. We are looking forward to a resolution tomorrow," Dr Allison said yesterday.
The organisation was also the subject of some political shots in parliament yesterday. Labour deputy leader Annette King alleged social development minister Anne Tolley hadn't been accurate by claiming RA had received a number of government grants, "when in fact they had received one grant for their IT systems and not to delivering services".
She also says Tolley had knifed the organisation by leaking incorrect information to the media while knowing the government's cut $4.8 million from the organisation's budget.
Anne Tolley said none of the assertions were correct.
"I have not knifed them in the back. In fact, I met with the interim board and we had a very constructive discussion."
"That member needs to take a breath and go back to his sources, because they are dead wrong."
She stated Relationships Aotearoa received $2.5 million in community response funding, $9 million for Canterbury earthquake recovery services, and $1.4 million in capability investment funding.
With RA facing an uncertain future, another support service says more people could fall through the cracks if the agency was to close.
Sue Ricketts, the head of Christchurch-based mental health support service MHAPS, believed many people would struggle to get the help they desperately needed if Relationships Aotearoa were to close.
"The other charitable trusts and other organisations working in this field like ourselves, we're full to the brim as it is and we don't have any more capacity to actually take on more people."
"These things really have to take priority over things like the America's Cup and the flag, which are sort-of distractions, really, to peoples' everyday life where the stresses really are getting to them."
The Association of Psychotherapists insists the organisation's deficit isn't down to irresponsible management like the Social Development Minister suggests, but a lack of funding.
Public issues spokesman Kyle MacDonald believes Relationships Aotearoa has done well to keep its doors open, given the circumstances.
"It's concerning when a minister can claim that an organisation that has systematically had its primary funding stream removed and dismantled over the course of the last four or so years can be accused of mismanaging."
Counselling services, MacDonald said, are clearly seen as a luxury item by the government.