Exclusive: Construction apprenticeships double after Govt launches training scheme
Author

Publish Date

Wed, 5 Aug 2020, 5:00AM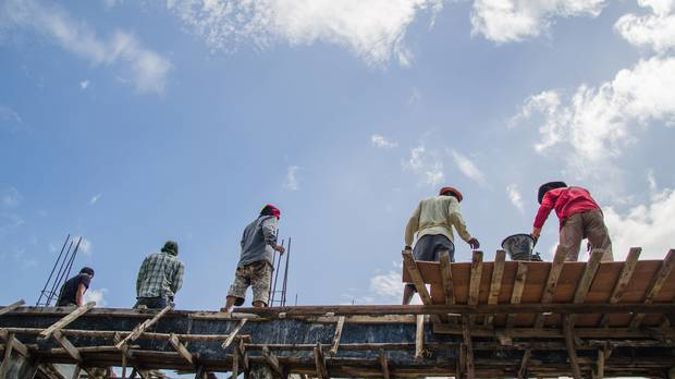 Exclusive: Construction apprenticeships double after Govt launches training scheme
Author

Publish Date

Wed, 5 Aug 2020, 5:00AM
The country is seeing a major surge in Kiwis picking up the tools.
Newstalk ZB has obtained exclusive figures that show our largest provider of construction apprenticeships has doubled enrolments on this time last year, since the Government's free trades training scheme kicked in at the start of July.
The Building and Construction Industry Trading Organisation (BCITO) saw 2145 sign up in July, compared to 1062 in the same period last year.
There are still 1500 applications in the system yet to be processed. 
Chief executive Warwick Quinn says the numbers are a direct result of the Government's budget announcements around trades and training.
"Two key planks to that is that Apprentice Boost scheme, which goes live today because it;s the support for employers for first and second year employers, and the other part is free fees for apprenticeships." 
He says there is a focus on spreading the training across construction firms, as only about 10 to 15 per cent of firms train at any one time.
"If work does start to get a bit thinner on the ground as wage subsidies come off, if we can spread that burden across more firms, then we are able to keep our skill levels up."
Primary and skills training organisations have also got a boost.
Chris Hipkins, who's chairing a cross-government group to support Kiwis into work, says we need skilled people to grow the economy.
"It's really encouraging to see people taking on apprentices, apprentices putting their hands up saying 'we want to train on the job.'
"That all bodes very, very well for our economic recovery."
The Government  $390 million Apprenticeship Boost today, first announced in this year's Budget, will act as a wage subsidy for employers to help them retain existing first or second year apprentices and employ new ones.
Hipkins says after the global financial crisis, employers laid off apprentices because they couldn't afford them.
"We want to come alongside the employers and say 'your doing the right thing by having an apprentice, we want to do the right thing and make sure you can keep them'." 
He says we can't rely on skilled migrant workers from offshore in the fallout of the Covid-19 pandemic, and we've got to do a better job of training our own.
"It's about making sure that we don't have people sitting at home when they could be retraining to take up jobs in the trades that are happening right now." 
- with additional reporting by Danica MacLean