New poll: PM hits new high, National falls to 15 year low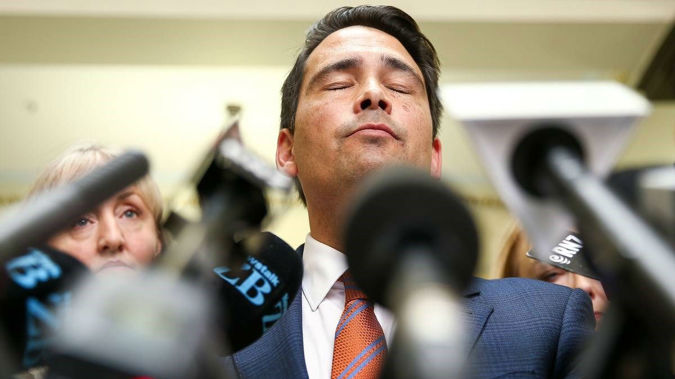 New poll: PM hits new high, National falls to 15 year low
National has dropped to 29 per cent in party support – the lowest numbers since 2003 - according to a crucial new poll tonight.
They have dropped by 17 percentage points, the One News/Colmar Brunton poll showed.
Meanwhile, Labour is up to 59 per cent, up 18 percentage points.
And it's bad news for the Greens and NZ First, which are both below the 5 per cent threshold.
Greens were at 4.7 per cent and NZ First were on just 2 per cent.
Act was at 2 per cent.
Despite the very low numbers, National leader Simon Bridges told One News he would not be stepping down.
He faces a leadership challenge tomorrow at National's caucus by MP Todd Muller.
The poll result is the worst for National in 15 years.
Looking at how the poll translates to seats in the House, Labour would be able to govern alone with no support partners.
They would have 79 seats in the House, compared to National's 38.
MPs have been summonsed back to Wellington in a recess week after Bridges called an emergency caucus at midday Friday to settle the matter.
In the Newshub poll, National dropped almost 13 points to just 30.6 per cent while Labour rocketed up to 56.5 per cent following Prime Minister Jacinda Ardern's handling of the Covid-19 crisis.
Tonight's poll was taken a week later from Saturday May 16 until Wednesday.
A triple-whammy of events was in play: The post-Budget glow for the Government, the end of the Covid-19 level three days, and National's own leadership turbulence.
As Bridges contended with the leadership challenge, Ardern was on her first visit since the Covid-19 lockdown began, visiting Rotorua to promote the Budget's tourism package.
The poll is the first poll since the Budget when the Government announced a $50 billion Covid-19 response package, including wage subsidy extensions, state house construction plans and further help for sectors hit by the crisis.
The last Colmar Brunton political poll was taken before Covid-19 hit in February and had National in a position to secure the Government benches with the support of the Act Party. National was on 46 per cent while Labour was on 41 per cent.
Bridges was at 11 per cent as preferred Prime Minister while Ardern was well above him on 42 per cent.