Collins happy with her promotion in reshuffle
Author

Publish Date

Mon, 12 Mar 2018, 5:20AM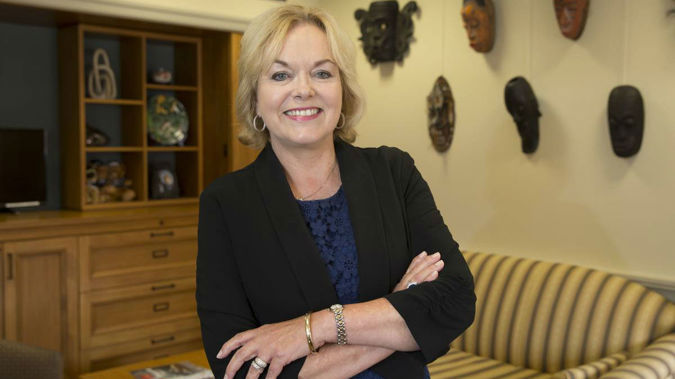 Collins happy with her promotion in reshuffle
Author

Publish Date

Mon, 12 Mar 2018, 5:20AM
Judith Collins says she's very happy with how she fared in National's shadow cabinet reshuffle.
Collins is now the fourth ranked position and the spokesperson for Housing and Urban Development, and Planning Resource Managed Act Reform.
She says she asked National leader Simon Bridges for these portfolios.
Housing is an area where National didn't do as much as it wanted, and RMA reform was a big part of that, Ms Collins says.
READ MORE: National Party reshuffle: 'Phil Twyford is on notice, Judith is coming'
"I'm absolutely focused on that - and it's incredibly important that the government actually fronts up and is held to account for their many and varied promises that they made during the election campaign," she added.
During the reshuffle announcement leader Simon Bridges said Phil Tywford, the Transport Minister, might have trouble sleeping after hearing the news, and said "Judith is coming."
Collins is used to making Twyford's life difficult, having been his counterpart on Transport.
She joked that Twyford "looked a bit sick" when she teased to him earlier in the week that she might be remaining his counterpart in the portfolio.
Some were not so lucky in this reshuffle.
Maggie Barry dropped from 19th place to 25th place in ranking, and lost the Conservation portfolio - but there appears to be no hard feelings.
Barry is now the Seniors, Veterans, and Associate Health spokesperson, issues she says she is passionate about.
"I feel that conservation is in safe hands, so I am free now to move into the other area that really excites me which is making life better for our seniors."