Chris Hipkins calls for ceasefire in Gaza
Author

Publish Date

Sun, 19 Nov 2023, 4:00PM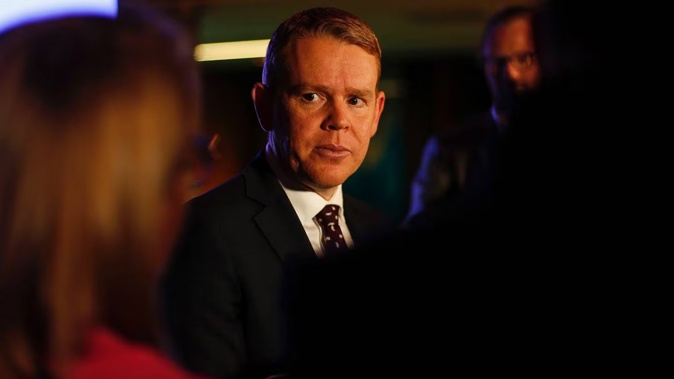 Chris Hipkins calls for ceasefire in Gaza
Author

Publish Date

Sun, 19 Nov 2023, 4:00PM
Labour leader Chris Hipkins has called for an immediate ceasefire in Gaza this afternoon.
The unexpected statement was be made in Hipkins' capacity as Labour leader, rather than prime minister. Hipkins is currently the caretaker prime minister, but his latitude in that role is limited because he must consult with members of the incoming government before acting.
Hipkins said agreement to call for a ceasefire could not be reached with the incoming government and therefore he was making the statement as Labour leader.
"I want to acknowledge that this is an unusual period for New Zealand. While we wait for a government to be formed, we will continue to uphold the caretaker convention and as Prime Minister I will work within what can be agreed with the incoming government," Hipkins said.
"However I speak today as the Labour Leader. I, and the Labour Party, cannot stand by any longer in the face of the horrific scenes we are witnessing without calling for a ceasefire," he said.
Conflict has raged in Gaza since Hamas terrorist attacks rocked Israel on October 7. Israel vowed to destroy Hamas and soon launched a full-scale ground invasion of Gaza, inflicting heavy civilian casualties on its inhabitants.
The Government has called for humanitarian pauses in the conflict to allow aid to be delivered. Meanwhile a recent Talbot-Mills poll showed 60 per cent of New Zealanders want a full ceasefire. Sunday also saw a large march in Wellington calling for a ceasefire in the conflict.
On Saturday, the caretaker Government, acting in consultation with Opposition leader and incoming Prime Minister Christopher Luxon, announced a suite of aid to the region, bringing New Zealand's total aid commitment to $10 million.
"New Zealand is deeply saddened by the loss of civilian life and the grave humanitarian situation as a result of the conflict. New Zealand has repeatedly called for all parties involved in the conflict to act in accordance with international law," Hipkins said.
Protestors calling for a ceasefire in Gaza march down Lambton Quay in Wellington. Photo / Georgina Campbell
"We strongly support the United Nations Security Council resolution passed on Thursday calling for full, rapid, safe and unhindered access for humanitarian agencies and their implementing partners, and to facilitate the provision of essential goods and services to civilians throughout the Gaza Strip.
"Hostilities must stop to allow the urgent delivery of humanitarian aid and support to get to those in need. All parties must act to protect civilians and to allow access for humanitarian aid," he said.
Saturday's announcement included $2.5m to the International Committee of the Red Cross' (ICRC) response in Gaza, the West Bank and Israel.
The Government said response included the deployment of a war surgery team and weapons contamination specialist to Gaza; the provision of urgently needed medical and water purification supplies; and efforts to facilitate the release of remaining hostages, monitor conditions of detention and re-connect families with missing relatives.
The Government also increased support to the World Food Programme (WFP) by $2.5m. The WFP has offered emergency food and cash assistance to over 764,000 affected people in Gaza and the West Bank.
Thomas Coughlan is Deputy Political Editor and covers politics from Parliament. He has worked for the Herald since 2021 and has worked in the press gallery since 2018.
Take your Radio, Podcasts and Music with you