Cabinet papers contradict Key over Saudi sheep
Author

Publish Date

Fri, 19 Jun 2015, 5:33AM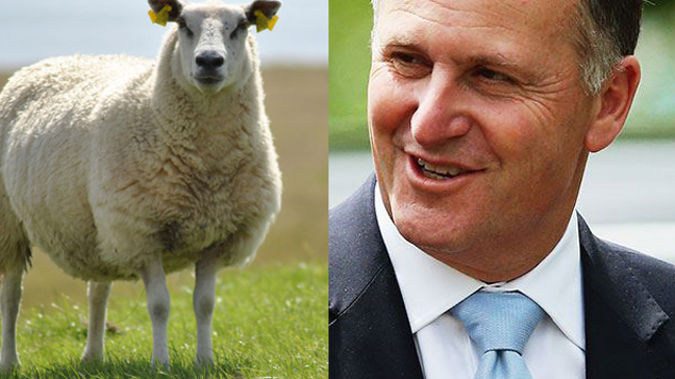 Cabinet papers contradict Key over Saudi sheep
Author

Publish Date

Fri, 19 Jun 2015, 5:33AM
The censored Labour Cabinet papers made no mention of the possibility of possible legal action by businessman Hmood Al Khalaf, even though the Prime Minister says Labour was aware of it.
Newstalkzb's Political Editor Barry Soper's had exclusive access to the uncensored Cabinet papers and says no mention was made of Mr Al Khalaf, who was upset about the axing of the live sheep for slaughter.
The Soap Box: Woolly spin from Nats over Saudi sheep 
Still John Key's insisting the papers show action was possible.
"In my opinion, the previous Government was aware of the possibility that domestic legal action could be taken."
Al Khalaf received more than $11 million as a settlement with the Government saying it risked being sued for $30 million.
Meanwhile, Labour says latest developments in the Saudi sheep scandal further prove the Government's duplicity.
Authorities and ministers have given mixed, and contradictory, accounts at a 75% mortality rate for lambs born at the controversial agrihub.
Labour MP David Parker acknowledges its sad turn to an increasingly bizarre story, and he argues it further proves the millions spent weren't to showcase New Zealand agriculture.
"It was to cover a facilitation payment being made to the Al-Khalaf group in order to get him out of the way for his obstruction of the Saudi Free Trade deal."
The opposition is banding together to call for a moratorium on live stock exports.
The Greens suggested it, and Labour is backing it.
Labour's primary industries spokesperson Damien O'Connor believes we need to do whatever it takes to repair our international reputation.
"The Government's cavalier approach in this whole area, where basically it's using animals and using the primary sectors to curry favour with some off-shore mates, is simply not on," O'Connor said.
"The very reason that we stopped trade for slaughter was the fact that the treatment of the animals, once they got into the other country, wasn't appropriate."
Green Party Co-Leader James Shaw is disturbed at comments by Government ministers that New Zealand isn't responsible for what happened on the farm.
He says the whole point of the agrihub was supposed to be to showcase New Zealand agriculture.
"If they're saying 'we're not responsible for anything that happens there, but it is a showcase for our agricultural sector', then they're just completely going round in circles. It's an absolutely fascicle situation.
Shaw is scathing of the differing accounts of the high death count being given.
"It seems like the Government has no idea what's going on, and it just shows what a shonky deal the whole thing was in the first place."