Brownlee to Ardern: Leave Australia alone!
Author

Section

Publish Date

Monday, 11 December 2017, 12:36p.m.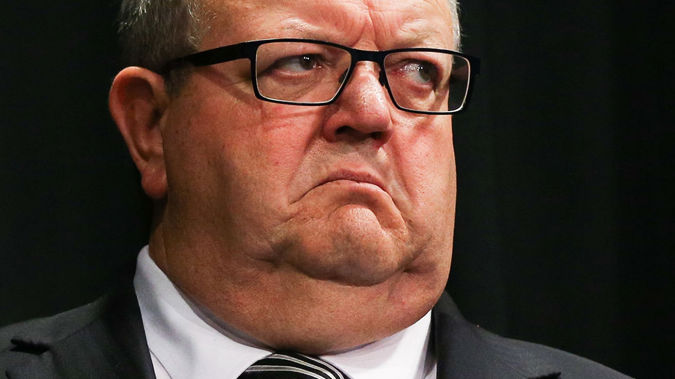 Jacinda Ardern should get off Australia's back about its treatment of refugees and asylum seekers on Manus Island, Gerry Brownlee says.

National's foreign affairs spokesman accused the Prime Minister of continuing to interfere in Australia's domestic politics and trying to embarrass Australia into accepting New Zealand's offer to take 150 people from Manus Island and Nauru.

Ardern was expected to have raised the offer again on Saturday at a dinner with Australian opposition leader Bill Shorten.

"While we should always be able to speak frankly and raise concerns, Ms Ardern should be giving more consideration to the difficulty of dealing with issues like asylum seekers, and asking herself whether her approach is in the best interests of New Zealand and New Zealanders," Mr Brownlee said on Monday.
Brownlee is not the only person to criticise Ardern.
Conservative Australian writer Miranda Devine wrote a column for Australian newspaper the Daily Telegraph yesterday, slamming Ardern's ""naive virtue-signalling" that will just entice people smugglers to risk more lives by attempting the perilous ocean journey". 
"Surely, as a new PM she has enough on her plate in her own back yard. We love our Kiwi cousins but please mind your own business. "
She said Ardern, who has offered to take up to 150 refugees along with financial aid of $3 million, was sending a message to people smugglers that they could gain entry to New Zealand, and then subsequently move to Australia through our policy of open borders.
"She is giving them a product to sell to gullible economic refugees who risk their life only to end up in detention centres.
"The last time a Labor leader did that in Australia, 1200 people drowned at sea, and we are still dealing with the backlog of 50,000 unauthorised arrivals. The problems on Manus Island are the legacy of Kevin Rudd's virtue signalling. We don't need a Kiwi version of Rudd."
Australia has declined Ardern's offer while it focuses on the United States promise to take more than 1000 refugees.
Australia's Senate passed a motion last month urging the government to accept the offer.

The Government embarrassingly lost a vote on the motion in the House of Representatives after two of its MPs missed the division.

A second vote moments later succeeded in defeating the motion.
Devine cited the reported leak of intelligence reports of four boatloads of asylum seekers trying to reach New Zealand, adding that the new Ardern Government was a more "friendly" lure.
Minister responsible for intelligence agencies Andrew Little has said those reports are not credible.
"There were people on those boats who said they wished to get to New Zealand. It's more likely than not that those people didn't even know where New Zealand was, did not know what that journey entailed, and were not credible threats to come to New Zealand," Little said last week.
Last week Jeff Langley, a Ministry of Foreign Affairs Deputy Secretary, told the foreign affairs select committee that the report of four boats was not recent, but historical.
"We haven't seen any intelligence that suggests there were recent credible ventures," Langley said.
Ardern met with Australian Labor leader Bill Shorten in Auckland at the weekend, where Shorten praised Ardern's stance on Manus Island, saying she had shown "regional and global leadership".
But Shorten, who visited Papua New Guinea just before he arrived in New Zealand to meet with Ardern, stopped short of saying that the Australian Government should take up her offer.
- NZ Newswire / NZ Herald