Brian Tamaki calls on Government to work with him on prison reform
Author

Publish Date

Thu, 6 Dec 2018, 2:25PM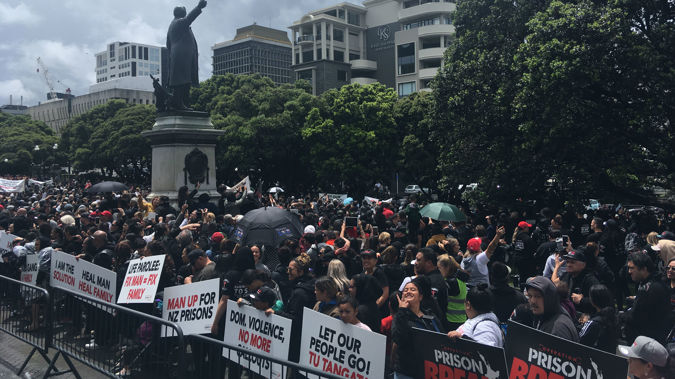 Brian Tamaki calls on Government to work with him on prison reform
Author

Publish Date

Thu, 6 Dec 2018, 2:25PM
Controversial church leader Brian Tamaki is calling on the Government to put his Man Up programme into prisons across the country.
Around a thousand of his supporters joined him in a motorbike rally that ended on the steps of Parliament.
The Destiny Church leader says the self-improvement programme gets results, and would help prisoners to turn their lives around.
He called on Justice Minister Andrew Little to fund this programme in every prison.
"At the stroke of a pen, I could change the terrible prison statistics we face in NZ. If I don't in a years time you can kick me out and I would go away, but I know the answers"
Little told the crowd the criminal justice system's been biased against Maori far too long, and it's clear something needs to change.
He says what matters most is what works best.
"I've heard good things about what you do, so I want to work with you and I want to talk with you about what you're doing, what we can do, and what we can do together, because we are all in this together."
Judith Collins says she'll be holding the Justice Minister to account over his promise to work with Destiny Church's leader to reduce family violence.
The National MP says the way the system has been against anything Destiny Church does is a disgrace.
"Everything that works should be used. Just make it work. And what I love about the Man Up programme it's about you men being men, good men."