Ardern announces first overseas trip as PM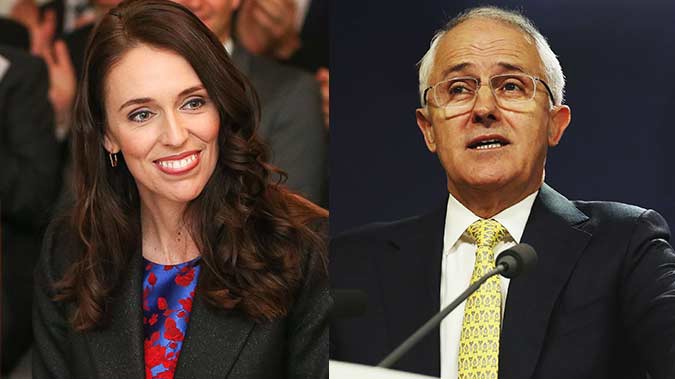 Ardern announces first overseas trip as PM
Prime Minister Jacinda Ardern has announced her first trip as PM will be a jaunt across the ditch to meet Malcolm Turnbull.

The NZ Labour leader, who formed a coalition government earlier this month, will meet the Australian PM on Sunday in Sydney before returning to Wellington later in the day.

"The Trans-Tasman relationship is New Zealand's most important. Our economies are among the most integrated in the world with strong trade, people and investment flows," Ardern said.

"I'm looking forward to this early opportunity to meet with Prime Minister Turnbull and to establishing a close working relationship."

"Australia and New Zealand are not just mates, we are family," Turnbull said in a statement on Tuesday.

"I look forward to congratulating Prime Minister Ardern on her recent election and discussing how we can further strengthen the already close friendship between our nations."

The pair are expected to discuss trade and defence ties ahead of the upcoming APEC and East Asia Summits.
The leaders earlier this month had their first phone conversation, with Ardern describing it "incredibly warm and friendly", dispelling fears of a potential diplomatic rift with Australia.

Australian Foreign Minister Julie Bishop in August suggested she would find it hard to trust a Labour government in Wellington after accusing the party of interfering in Australian former deputy prime minister Barnaby Joyce's citizenship saga.

She later said she had accepted Arden's explanation and both parties had moved on.
- AAP