Ardern increases pressure on Australia
Author

Section

Publish Date

Monday, 13 November 2017, 6:32a.m.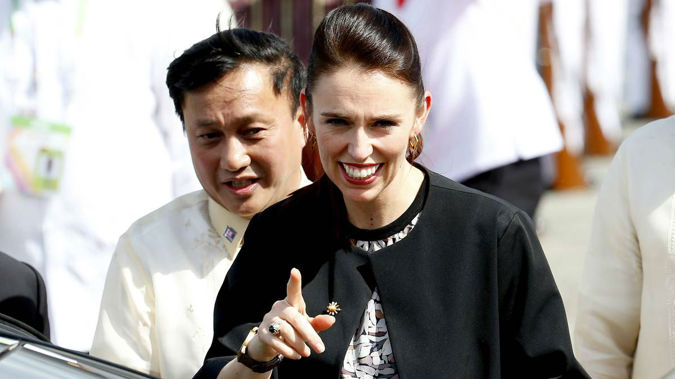 Prime Minster Jacinda Ardern has grave concerns about refugees on Manus Island and says they will be her sole focus when she meets Malcolm Turnbull again this week.
She's yet to schedule a more substantial meeting with her Australian counterpart in the Philippines this week, where they're both attending the East Asia Summit, but says Manus will be the only issue on the table.
National's foreign affairs spokesman Gerry Brownlee has warned her to "proceed with caution" after she blasted Australia's handling of the crisis as unacceptable over the weekend.
"I see the human face of this and I see the need and the role New Zealand needs to play. I think it's clear that we don't see what's happening there as acceptable, that's why the offer's there," she said.
It was her strongest statement to date against the unfolding crisis and one she backed up again on Sunday night.
"We have grave concerns over the situation on Manus Island but also for the refugees on Nauru and that our hopes it to lend a hand as far as we are able in helping to resolve the situation," she said.
Ardern will be pressing Turnbull again to accept New Zealand's offer to take 150 refugees from both Manus Island and Nauru.
Late on Sunday, Brownlee told NZ Newswire it was "surprising [Ardern] decided to go so hard on the Australians".
"All I would say is recognise there is a whole lot of things at play here, not the least of which is these people were trying to enter Australia illegally."
Australia does accept refugees, he said.
Ardern said she's heard Brownlee's warning but would continue to put New Zealand's case.
"I stand by the way that we've managed this situation," she said.
"There's no doubt and I share the view that those who exploit people in vulnerable situations by putting their life in peril need to be dealt with in the full force of the law but there are those now that we are talking about who are actually screened to have been refugees and that's the information we have to deal with."
If the Kiwi offer was accepted the UN and New Zealand would play a role in determining those chosen have refugee status and ensure security clearances and other immigration checks were done.
New Zealand won't pursue a deal directly with Papua New Guinea, despite Foreign Minister Winston Peters spotted holding talks with PNG's Prime Minister Peter O'Neill at the APEC Summit in Vietnam.
If Australia was to reject the offer Ardern said she would cross that bridge when it comes