Ardern attacks National's record as Parliament gets underway
Author

Section

Publish Date

Wednesday, 8 November 2017, 5:47p.m.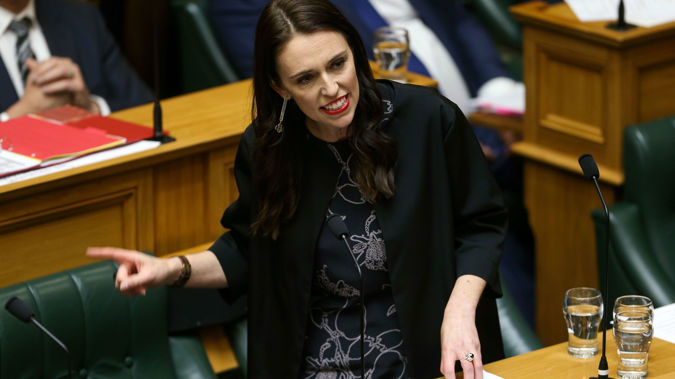 It was a mixture of gratitude and attacks in Jacinda Ardern's first speech of the term at Parliament.
With Parliament officially opened, the new Government and Opposition will be making their first speeches today well into the night.
The Prime Minister thanked her deputy, Winston Peters, for putting Labour in power, and said New Zealand First in Government will be a great advocate for New Zealanders.
Ardern thanked her other Government partner, the Greens, before laying into the Opposition watching from across the House.
"In defending their record, they must also defend record homelessness. They must also defend dirty rivers and lakes. They must also defend inequality, and yes, child poverty."
She also slammed claims from the National Party that the free tertiary education policy would see checkout operators paying for people's education.
"At what point did the Leader of the Opposition lose his ambition for New Zealanders, that that checkout operator could not aspire to go on to further education," she said.
National Party leader Bill English tried to sell being in opposition while challenging the government to build on New Zealand's success.
He said he'll hold the government to account on two key things - maintaining the strength of the economy and social issues policies.
"It is absolutely clear already that the speed and complexity of the Government's program is going to require strong parliamentary scrutiny, if only to save the Government from itself."
Ardern said she understood English's desire to defend National's record.
"So by all means, defend the record of the last nine years while we get on with fixing it."
The Green Party is also making light of the opposition.
James Shaw used much of his first speech to focus on climate change, but opened by acknowledging National leader Bill English and his "hoard"- pointing to the recent showdown at parliament over voting-in the Speaker of The House.
"We were off to a good start yesterday with Simon Bridges flexing his muscles, which he works on so hard in the gym every day."
In typical fashion, New Zealand First's touting its record on helping older people in its first speech to Parliament.
Deputy Ron Mark used his speech to remind the House of their record and the incoming improvements to the Super Gold card.
"NZ First is pleased to help older New Zealanders who have contributed so much to their country through an annual free health check and an eye check as well as other new entitlements and concessions which will come with that smart card."