Ardern and Peters silent over secret US meetings
Author

Section

Publish Date

Thursday, 16 November 2017, 5:00p.m.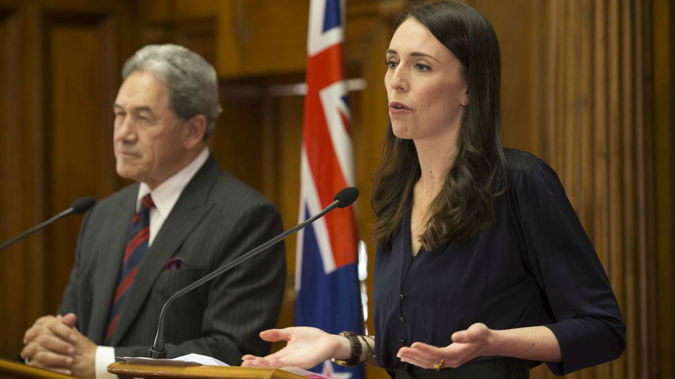 Prime Minister Jacinda Ardern and Foreign Minister Winston Peters are back in parliament but neither will shed any light on secret meetings with US Secretary of State Rex Tillerson.

Peters met Tillerson twice - once at the APEC summit in Vietnam over the weekend and then at the East Asia Summit in the Philippines early this week.

The second meeting was at Tillerson's request, and there's speculation New Zealand could be part of a regional diplomatic initiative involving North Korea.

It's also being suggested their talks could have been about Myanmar, where a crisis around the persecuted Rohingya people is worsening.

Facing the media in parliament on Thursday, Ardern said: "We have undertaken that as soon as we are in a position to share the role that our minister of foreign affairs can play in the region going forward, we will certainly share it.

"At the moment, that would be speculation."

Peters was even less forthcoming.

"No," he replied when he was asked whether he could say anything about the meetings.

Asked when he might be able to say something, he said he didn't know.

Peters visited North Korea when he was foreign minister in 2007 in a failed attempt to persuade it to give up its nuclear development programme.

There's speculation he could be going there again, this time as a representative of the US and other Western governments.

There has been no confirmation of that from any source.

The meetings have been linked to a tweet from US President Donald Trump - who also attended APEC and the EAS - that he would be making an important announcement when he got back to Washington.

Peters issued a statement on Wednesday saying he had formal meetings with foreign ministers from 11 countries, including the US, while he was in Vietnam and the Philippines.

"The visit allowed me to participate in discussions on the big issues facing the Asia-Pacific region, including the threat posed by North Korea's actions, the territorial dispute in the South China Sea, the challenge of countering terrorism in South East Asia, and the conflict and resulting humanitarian crisis in Myanmar's Rakhine State," he said.
- NZ Newswire