Anti-TPP demonstration descends on Parliament
Author

Publish Date

Wed, 12 Aug 2015, 1:48pm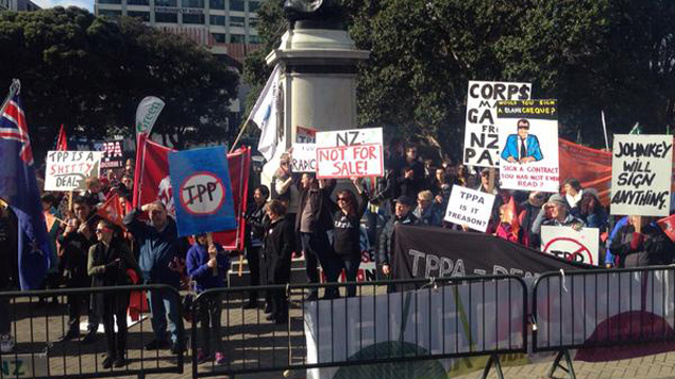 Anti-TPP demonstration descends on Parliament
Author

Publish Date

Wed, 12 Aug 2015, 1:48pm
100,000 people have signed a petition urging the government to ditch the Trans-Pacific Partnership agreement, with another 300 joining a protest to deliver it to Parliament.
It's Our Future spokesperson Edward Miller said the problem isn't negotiating a free trade agreement, but leaks that suggest companies getting strong legal protections.
He likened the deal to a "meat pie where only 5/29ths are meat and the rest is some other rubbish."
"It will raise medicine prices and foreign investors will be able to sue us to prevent our government from taking democratic actions."
Protestors chanted "We've got the power" and said they were there because democracy was "ours, not theirs."