Andrew Little: Breach of suppression orders in NZ will be punished
Author

Publish Date

Mon, 25 Nov 2019, 12:14pm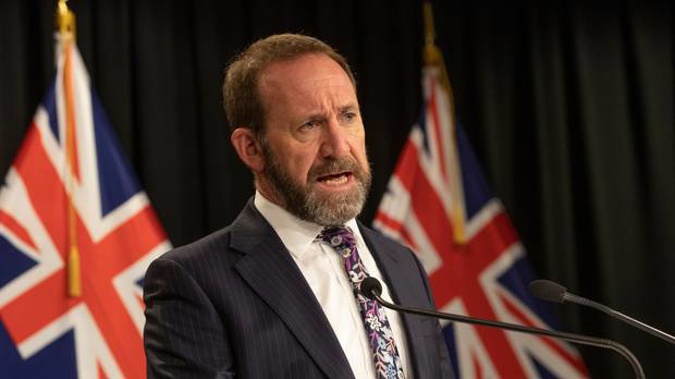 Andrew Little: Breach of suppression orders in NZ will be punished
Author

Publish Date

Mon, 25 Nov 2019, 12:14pm
After sitting in the High Court at Auckland for three harrowing weeks listening to the brutal facts of how their only daughter died - Grace Millane's parents have returned home to the UK.
David and Gillian Millane left New Zealand at the weekend after travelling here for the trial of the man charged with their child's murder.
The 27-year-old was found guilty by a jury on Friday evening.
He will be sentenced in February.
It is not yet known if Millane's parents - or her two brothers - will return to New Zealand to attend sentencing.
An interim suppression order remains in place meaning he cannot be identified.
But many people have flouted that, posting the killer's name on various social media platforms.
While the murder trial is over - police are still working on the case, chasing up at least one complaint of a breach of suppression.
Grace Millane. Photo / Instagram
Detective Inspector Scott Beard confirmed today that one person is being investigated for publishing the name of the murderer on a website.
At the weekend he issued a statement warning others not to do the same.
"Police have been made aware today that the defendant in the Grace Millane homicide has been named on social media accounts in New Zealand," he said.
"Although the homicide trial concluded yesterday, a suppression order which prevents naming the defendant remains in place and will do so until lifted by the court.

"While we appreciate the public feeling around this case, we do want to remind the public that it is an offence to breach a court order such as a name suppression - this includes naming someone on social media."
Grace Millane's parents David and Gillian speak to the media at the Auckland High Court after the jury delivered a murder verdict. Photo / Jason Oxenham
For an individual breaching suppression the maximum penalty is a $25,000 fine or six months in prison.
Justice Minister Andrew Little expects New Zealanders who shared the name of Grace Millane's killer via social media will face legal action.
At the weekend police reminded the public that it is an offence to breach a court order, such as name suppression, including naming someone on social media.
The situation has arisen because the name of the man convicted on Friday of killing UK backpacker Grace Millane remains suppressed by the courts.
Little told Morning Report that while work is underway to set up an international mutual agreement on suppression breaches with countries like the UK, Canada and Australia, the law is very straightforward in New Zealand.
"If somebody in New Zealand goes on social media and publishes details that are suppressed, that's a matter of contempt of court in New Zealand. We've already got the power to deal with that and I understand authorities will be looking at situations where that has happened in the last couple of days."
Anyone who breaks the law in New Zealand could face a fine of up to $25,000 or six months in jail.
Little said he will be meeting with law ministers from the Australian states this week to discuss his plan for international enforcement of suppression orders.
The United States and Commonwealth law ministers have also accepted that international agreements on suppression orders is worthwhile and the Commonwealth Secretariat has begun work on the proposal, although that may take up to two years, Little said.
"Everywhere I've gone it's been well received - this idea about mutual recognition of suppression orders from other countries."
With text by RNZ