Mother says mentally ill son rehearsed his death
Author

Section

News,

Publish Date

Wednesday, 13 June 2018, 3:45p.m.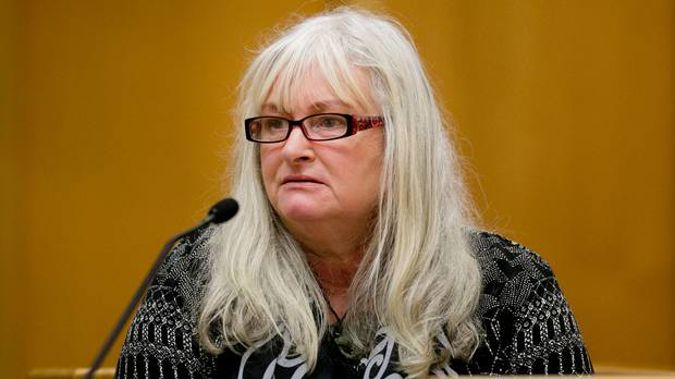 Nicky Stevens planned his death, rehearsed it in the days before he died and attempted suicide once while in hospital care and, despite repeated warnings from his parents, the mentally unwell man was allowed out of care unescorted, his mother has told an inquest.
Jane Stevens and Dave Macpherson implored Henry Bennett Centre staff at Waikato Hospital not to let their 21-year-old son out of the medium-secure ward without family, but their increasingly desperate pleas fell on deaf ears.
Instead a psychiatrist who had met Nicky once and assessed him without whanau involvement as previously agreed, deviated from a care plan put in place just days earlier and allowed Nicky - who suffered from disorganised schizophrenia - to leave the centre for cigarette breaks on his own.
The day he went missing on March 9, 2015, his mother rang the psychiatrist - whose identification is suppressed - and argued against the care plan change only to be told Nicky was considered low risk and the unescorted leave had been increased to three times per day.
Jane Stevens told the inquest at the Hamilton High Court today that little did she or the psychiatrist know that while they were having that phone conversation, Nicky had gone missing and no-one had raised the alarm.
His body was found in the Waikato River three days later on March 12, and his parents' worst fears were realised.
In her 90-minute brief of evidence, Stevens asserted the psychiatrist either did not read or ignored Nicky's clinical notes where the family had raised urgent concerns over Nicky's access to leave and his immediate risk to himself because of two recent suicide attempts, one that required surgery to recover from.
She described her son, once a happy and healthy child, as behaving increasingly bizarrely in the weeks leading up to his death.
During a walk with her around Hamilton Lake on March 5 "he kept punching and kicking the air as if he was fighting someone".
"He would grab something and throw it to the ground. At one stage he rushed to me and grabbed something only he could see off my back and fought it to the ground."
Nicky told his mum he was fighting aliens and trying to protect his family and friends from them, that he had to die in order to save them.
Stevens said her son was in the early stages of recovery from a psychotic episode after he had been under-medicated without the family's knowledge for at least six months while in the care of Hauora Waikato.
Nicky breached his in-patient conditions at the mental health facility the day before he disappeared, but staff never told the family.
Instead Stevens said staff judged her and Macpherson, a Hamilton City Councillor and now a Waikato District Health Board member, as pushy, restrictive parents and alienated them from Nicky
Stevens told Coroner Wallace Bain:
• The appropriate risk assessments were not made on her son;
• Nicky's clinical records at both Hauora Waikato and Waikato DHB were significantly "understated"; complete conversations with the family were omitted and different clinicians made contradictory assessments;
• The family were not included as they should have been and, in fact, it felt as if they were actively blocked in being part of their son and brother's care;
• His agreed leave conditions were not properly implemented or overseen;
• Staff did not adequately respond to Nicky's disappearance despite the fact he had told his mum in detail how he planned to kill himself and that he had tried to do it once while at the centre;
• And that Hauora Waikato had not provided a timely, safe or properly-resourced level of care for Nicky during the months leading up to his admission to the Henry Bennett Centre.
Stevens made a number of recommendations, including that patients recovering from an acute psychosis like Nicky need appropriate treatment strategies, that whanau must be listened to better and the DHB upgrade its whanau inclusion policy, clinical notes should be signed off by service users and their families and an independent advocate be available, and that a mediation service be created for families who disagree with clinicians.
The chief executive of Hauora Waikato and Nicky's nurse, who has name suppression, will give evidence this afternoon. Stevens will be questioned on Friday.
Timeline of events on March 9, 2015
12.29pm:
Nicky goes on unescorted leave. He is caught on CCTV kneeling in the foyer with his arms around his torso, swaying, but at least one staff member walks by, ignoring him.
12.45pm: When Nicky fails to return a nurse tells a psychiatric assistant who tells Nicky's nurse and then goes to lunch.
1pm: Nicky's nurse also goes to lunch.
1.30pm: Nicky's friends arrive and ask for him.
2pm: Nicky's nurse rings Stevens to say her son is missing.
2.20pm: Stevens rings his flat but Nicky is not there.
2.30pm: Stevens rings the DHB in distress and speaks to the ward manager. The manager tells Stevens police are doing everything they can to find Nicky despite the fact Nicky has not been reported missing to police.
2.38pm: Nicky's nurse rings police northern communications centre, not through 111, and reports Nicky missing. The nurse gives a conflicting account of Nicky's risk of harm and no police are assigned to a search.
2.40pm: Stevens races to the Waikato River in Hamilton and finds no searchers.
4pm: Hospital security begin a search.
1am: A Henry Bennett Centre staff member notices a fax reporting Nicky missing to police has not gone through properly. The report is also incomplete.
March 11, 2015: Police begin search for Nicky.
March 12, 2015: Nicky's body is found in the Waikato River in Hamilton.
Where to get help:
If you are worried about your or someone else's mental health, the best place to get help is your GP or local mental health provider. However, if you or someone else is in danger or endangering others, call police immediately on 111.
Need to talk? Free call or text 1737 any time for support from a trained counsellor.
Or if you need to talk to someone else:
Lifeline – 0800 543 354
Suicide Crisis Helpline – 0508 828 865 (0508 TAUTOKO)
Youthline – 0800 376 633 or free text 234
Kidsline – 0800 54 37 54 (for under 18s)
What's Up – 0800 942 8787 (for 5–18 year olds 1pm–10pm weekdays and 3pm–10pm weekends)
Depression Helpline – 0800 111 757 or free text 4202
Samaritans – 0800 726 666
OUTLine NZ – 0800 688 5463
Healthline – 0800 611 116