Kāinga Ora boosts Thames public housing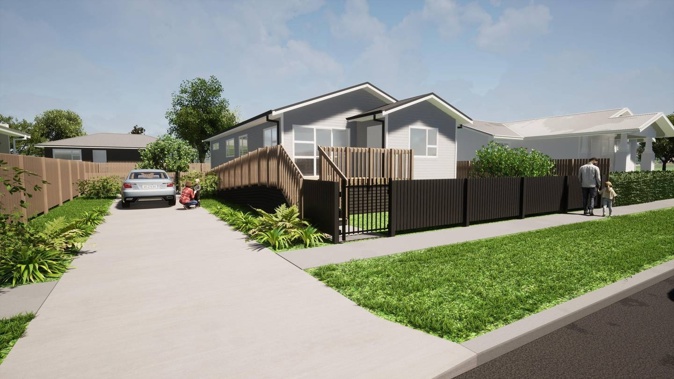 Kāinga Ora boosts Thames public housing
The Crown agency charged with providing public housing has announced work starts this week in Thames on eight new Kāinga Ora homes, to help meet the need for public housing in Hauraki-Coromandel, where demand outstrips supply.
The two and three-bedroom single-storey homes were expected to be completed early next year and supplied as rental properties to those who meet eligibility requirements after consultation with Work and Income New Zealand.
Tracy Buckland, senior communications advisor for Kāinga Ora, told the Hauraki-Coromandel Post that deciding what applicants get allocated a home is determined by whether they are a "good fit for the property, whether it is close to schooling and work and their community connections."
According to their website, Kāinga Ora says their new homes will be "modern, attractive and easy to maintain, accommodating both families and individuals. They will be carpeted, insulated and double-glazed with thermal curtains. The homes would be sited on landscaped sections with private outdoor living areas, including parking".
"At 110-112 Harvey Crescent in Thames, four two-bedroom homes will replace two houses, while at adjoining sections at 736 Mount Pleasant Road and 125 Harvey Crescent two two-bedroom and two three-bedroom homes will replace two existing houses, with all four current houses built in the early 1960s," said the agency.
Kāinga Ora informed affected Thames residents by mail that the development is to be done to satisfy the "urgent need for more homes for whānau and tamariki in Thames".
Fabrication of the homes will be off-site and the eight new homes "will be transported to the sites, where they will be installed and connected to services, and have porches, decks and fencing built. They will be low maintenance, fully insulated and have double glazing, carpets and curtains, along with a fenced outdoor area and allocated off-street parking", said a release issued on 15 November.
A further four houses are also planned for 820-822 Mount Pleasant Road and a single house at 302 MacKay Street. Work for these houses is expected to start on site early next year with completion by the middle of 2024.
Darren Toy, Kāinga Ora's regional director for Bay of Plenty, said the houses will be welcomed by those most in need of a place to call home.
Darren Toy is the Regional Director of Bay of Plenty for Kāinga Ora. Photo / Stephen Parker
"With 81 whānau on the Housing Register in Thames Coromandel, there is a real need for these houses and it's great to see work starting, with quick completion of these first eight homes early next year through the innovative use of offsite manufacturing," Toy said.
"By making better use of our existing land, we can replace old houses built over 60 years ago on large high-maintenance sections with more warm, modern homes which are better suited to how whānau live today.
"These are the start of a pipeline of new public housing for Thames, with 38 houses currently either under way or in early planning stages."
Kāinga Ora currently has 208 public housing homes in the Thames Coromandel District.
Take your Radio, Podcasts and Music with you