WW1 'Simpson and his Donkey' painting sold to NZ buyer
Author

Publish Date

Wed, 22 Jul 2015, 7:02PM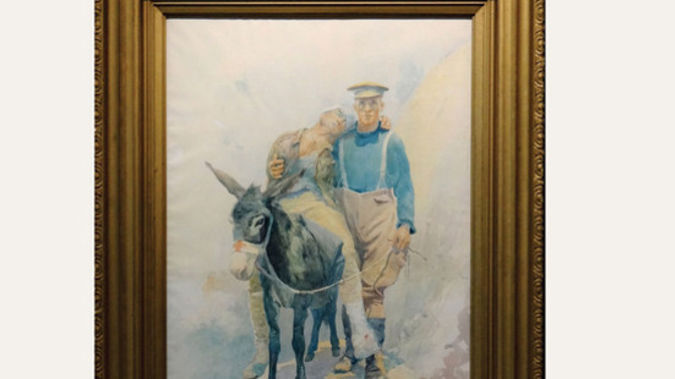 WW1 'Simpson and his Donkey' painting sold to NZ buyer
Author

Publish Date

Wed, 22 Jul 2015, 7:02PM
Historic war painting 'Simpson and his Donkey' has sold for $492,000 at an auction tonight.
It was sold to an unknown New Zealand buyer.
It was originally thought to depict Anzac legend John Simpson and his donkey.
However it, actually features a New Zealand medic Richard Henderson who replaced Simpson after his death.
International Art Centre director Richard Thomson said Horace Moore-Jones' depiction is one of a kind.
He said earlier today that he hoped a New Zealander finds the money to keep it here.
"We are certainly hoping this one will stay in the country.. this is probably the best one I would think we are ever going to see at auction, so once this is gone that'll be it."