Wrongful conviction case ends with apology and large payout
Author

Section

Publish Date

Wednesday, 25 April 2018, 5:59p.m.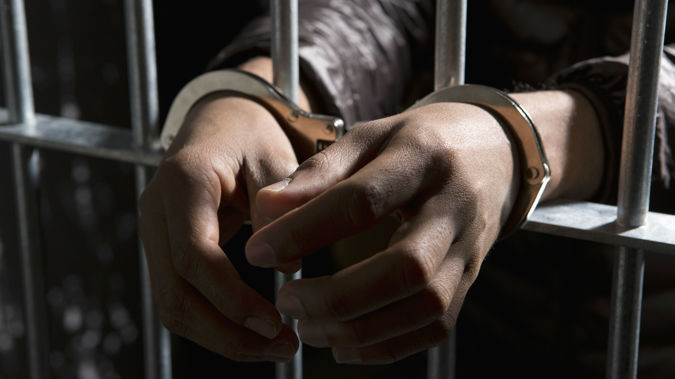 A man awarded half a million dollars by the Government for being wrongfully jailed is relieved but also annoyed that it took nearly a decade to clear his name, his lawyer says.
Tyson Redman spent two and a half years in jail for a gang-related assault which he did not commit. He was wrongfully convicted in 2007, aged 17. 
Justice Minister Andrew Little last night announced that Redman, now around 30, would be paid $551,000 in compensation for his conviction and imprisonment and that the Government had apologised to him.
Redman's lawyer Jeremy Sutton said Little had also called last night to apologise – a personal touch which was appreciated by Redman and the family.
"He's pleased and relieved now it's all finished," Sutton said.
"Obviously it's taken 10 or 11 years to get this far. So it's a relief more than anything else. We hadn't expected the delay that there has been, and we hadn't expected the battle that there has been."
Sutton said he and Redman had briefly considered seeking a judicial review of the compensation but decided that they wanted the long process to be over.
The Government's compensation package also includes an offer of $20,000 for counselling or therapy.
The ordeal had a profound impact on Redman because of his age, Sutton said. He still had a deep mistrust of authority.
"He went to prison very young, 18 or 19. He served a full term of two and a half years. He was with much older mates, he was vulnerable and like any person in that situation it would have affected him deeply.
"So he's just got to work through his various issues that anyone in that situation would have."
Redman and his family were frustrated at how it had taken to reverse the conviction, and at the complexity of the process.
"It's not like he can just go back to court and have a rehearing. It's a very long process. He was 17 at the time, he's 30 now. He's almost spent half his life either being on bail, being in prison or fighting this."
It took until 2013 for Redman's conviction to be overturned by the Court of Appeal – by which time he had served his full sentence and been released from prison.
Little said last night the Crown had accepted Redman's innocence and "apologised unreservedly" for his wrongful convictions and imprisonment.
"I recognise the Crown's offer of compensation will never completely correct the wrong that Mr Redman has suffered, but I hope it will help him and his family recover from the distressing experience they have been through." 

Redman is the first person to receive an inflation-adjusted compensation payment from the outset.
Teina Pora, who was wrongfully convicted of rape and served 20 years in jail, appealed to the previous Government to have his compensation of $2.5m increased to take into account inflation.
When the Labour coalition came into power it raised the payment to $3.5m.
LONG ROAD TO JUSTICE
Redman was convicted in 2007 because he was thought to have been part of a group assault at a 21st birthday party in Mt Roskill which involved people wielding wooden blocks and baseball bats.
It was not until 2013 – after he had served a full sentence and been released – that his conviction was wiped when it emerged he was not present when the assault took place.
He had immediately appealed the original decision, but the attempt by his former lawyer Barry Hart to challenge the Crown witnesses as unreliable failed.
It was followed in 2009 by an application to the Governor-General for the rare use of the "royal prerogative of mercy".
That eventually saw the Ministry of Justice review his file, then recommend that the new evidence should be heard in a fresh 2013 Court of Appeal decision.
The Court of Appeal overturned Redman's convictions, saying the Crown case was not strong and the witnesses could lead a jury to find "reasonable doubt".
While a new trial would normally take place, the court stated there was no point as Redman had served his sentence.
In July 2015 the then Justice Minister, Amy Adams, asked Donald Stevens QC to provide independent advice on the application.
His first report in early 2017 concluded that, on the balance of probabilities, Redman was innocent of the wounding and injuring charges.