Winston Peters rips into Joyce
Author

Section

Publish Date

Wednesday, 7 March 2018, 7:02AM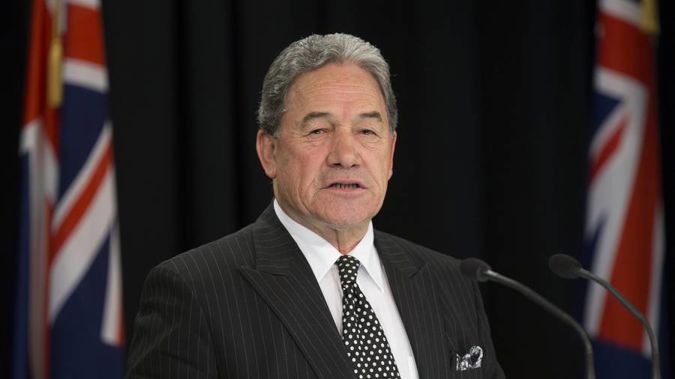 New Zealand First's leader doesn't have the kindest words for outgoing National MP Steven Joyce.
Steven Joyce yesterday announced he's leaving politics, a week after losing the National leadership race.
When asked about the departing politician, Winston Peters said Joyce was a micro-manager of a trickle down disaster.
"The fact is, Steven Joyce, with the greatest respect, was a back office man in politics, and I don't like that sort of politics. We like it out front, face to face with people."
READ MORE:
Winston Peters rubbishes polls, Bill English's policies
Peters attacks English: No one in National can win in 2020

Peters says his departure is just the beginning of the in-fighting we'll see in the National party now, calling it completely predictable.
"They'll all give you the reasons. They probably [say] something about how he wanted to have a change of career, he wanted to go back and spend more time with his family, the usual stuff. But basically this is political strife and it's shown itself and this is only the beginning of it."
It is not the first time Peters has slammed a departing National MP.
Last month, he only had bad words to say about departing leader Bill English, criticising his politics and the effects his policies have had on New Zealand.