Weather: Heavy downpours, strong winds sweep country
Author

Publish Date

Fri, 21 Jul 2017, 6:15AM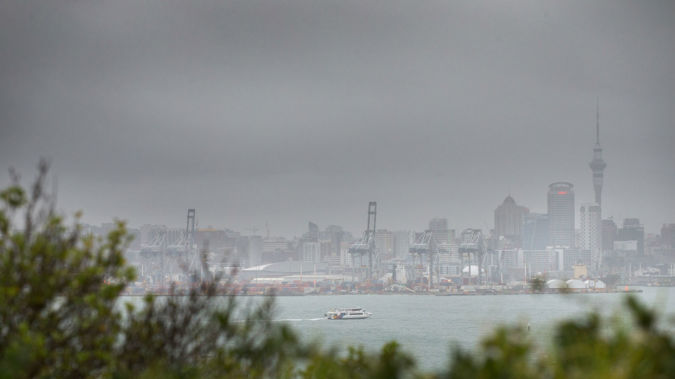 Weather: Heavy downpours, strong winds sweep country
Author

Publish Date

Fri, 21 Jul 2017, 6:15AM
Heavy downpours and strong winds are set to bring flooding and slips today as a winter storm hangs over the South Island.
The deep low hanging over the country is expected to bring more than a month's worth of rain to parts of Canterbury over 24 hours.
The MetService says the heaviest rain will hit the eastern South Island, particularly between Dunedin and Canterbury, from this morning. Up to 200mm of rain may fall in Canterbury and eastern Otago by 6am tomorrow, and snow is also expected down to 400m in those regions.
A swathe of warnings have been issued across the country as the school holidays end with a storm that threatens to wreak widespread havoc.
The country is in for two more days of fierce weather with damaging gales, intense rain and snow.
"This is a significant weather event and the combination of heavy rain and strong winds is expected to cause widespread disruption to transport, localised flooding and slips," MetService said.
"Winds of this strength can cause damage to trees, powerlines, unsecured roofs and structures, and make driving hazardous. Also in the South Island, wind-chill due to cold temperatures and strong winds could cause stress to livestock."
Last night it was the Bay of Plenty in the firing line. The already-sodden area was braced for up to 110mm of rain to fall over 12 hours, with peak intensities of 20-30mm per hour, as well as gales around the Coromandel Peninsula.
Flood alerts were issued, with the worst downpours last night forecast for the area east of Opotiki. Slips and surface flooding were likely, Bay of Plenty Civil Defence said.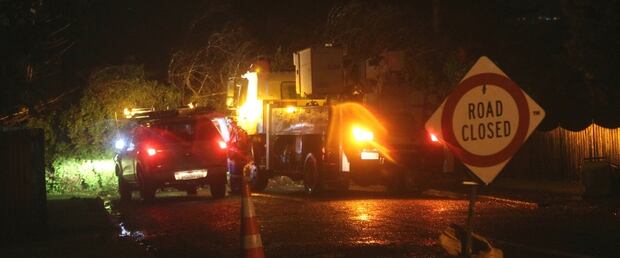 Fallen trees block a road near Rotorua. Photo / NZME
In Rotorua severe gales took down trees and road signs and sent trampolines flying. Power was cut to hundreds of homes, most near Lake Okareka, as the city was battered by heavy rain and winds gusting up to 120km/hr. Surface flooding was also affecting some roads.
Power outages also affected hundreds in Kinloch near Taupo and Pyes Pa in Tauranga.
Auckland was hit by winds of up to 100km/hr but escaped the worst of the rain, as did Wellington.
Showers, possibly heavy, are expected in the upper North Island today, with hail and thunderstorms possible overnight in Auckland, Tauranga and Hamilton.
In the South Island, the Kakanui, Shag, Kauru and Waianakarua Rivers in North Otago and the Leith, Silver Stream and Taieri Rivers are all expected to rise swiftly and emergency services are on watch.
Inspector Amelia Steel, Southern District Police operations manager, warned motorists to "hold on to the steering wheel firmly" in gusty areas over the next two days and to be alert for black ice. Steel said motorists should take blankets, snacks and a fully charged phone, just in case.
Emergency Management Otago is also monitoring the situation.
The outlook
Auckland:
Showers, some heavy with possible hail. High 14C, Low 10C.
Tauranga:
Showers, some heavy, hail possible. H 15C, L 10C.
Hamilton:
Heavy showers, possible hail. Northwest winds turn northeast. H 13C, L 8C.
Wellington:
Rain becomes showers in morning. Strong northerlies. H 14C, L 8C.
Christchurch:
Heavy rain. Strong southerlies developing. H 11C, L 7C.