Live: Wild weather washes out bridge, roads, cuts power
Author

Publish Date

Wed, 27 Mar 2019, 6:09AM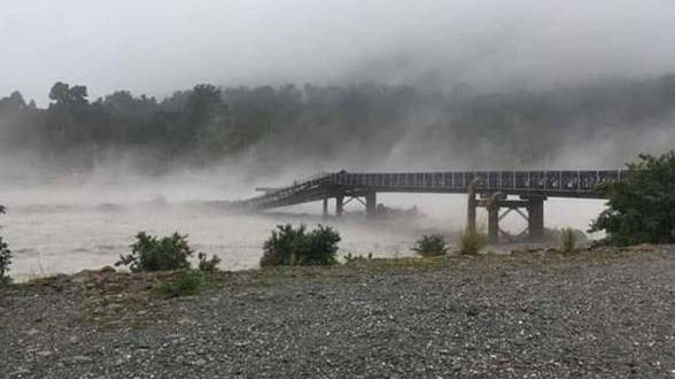 Live: Wild weather washes out bridge, roads, cuts power
Author

Publish Date

Wed, 27 Mar 2019, 6:09AM
KEY POINTS
- Mayor: "This is a 100-year event, there is a huge amount of rain"
- Waiho Bridge washed out, other roads closed and impassable
- Storm edging north up South Island on Wednesday morning
- Remnants of Cyclone Trevor set to bring more wet weather to NZ next week
A wild storm that has washed out a South Island bridge, closed major roads and schools and forced evacuations is moving further north this morning - while the remnants of a major cyclone may bring more widespread rain for New Zealand.
The West Coast is this morning continuing to be hammered by the autumn storm: A state of emergency remains in place in Westland while Buller is next in line for a battering. Flooding is widespread, with Franz Josef and Haast getting a hammering.
The Waiho Bridge at Franz Josef is washed out - the dramatic moment was caught on camera. The only way south now is by helicopter.
"I've never really seen the power of the water like it has been today ... this is another level," said UK tourist Oliver Harcus.
He and his partner were stuck in a Franz Josef campground overnight due to flooding.