Third of NZ's strawberry plants ruined by wild weather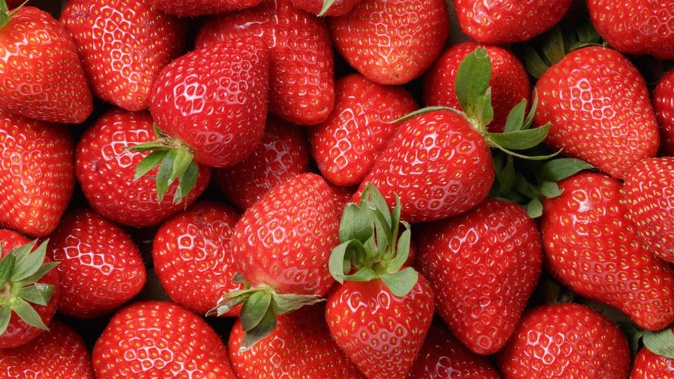 Third of NZ's strawberry plants ruined by wild weather
By Monique Steele of RNZ
Both strawberry lovers and growers may struggle to get their hands on new plant supplies this year.
Adverse weather in Bay of Plenty this year has slashed a third of the country's strawberry plant supplies - right as the season kicks off next month.
Last year, 13.5 million plants were sold domestically, compared to this year where there will only be an estimated 9 million available to both commercial and home garden markets.
Berryfruit Propagators chairman Peter McIntyre said it had been a hard time for the main Katikati propagator.
"Unfortunately, the biggest grower has suffered the biggest loss and consequently the highest number of plants," McIntyre said.
"We had so much rain in spring and summer. The growers were unable to keep up with the weeding, and it just got on top of them. They weren't able to get enough staff labour to manage the problem," he said.
"It got so bad that they had to prioritise what they were going to save and what they were going to lose.
 "So there were a number of varieties they just had to write off."
He warned fruit may be more expensive in store later this year - especially come Christmas time - and said commercial garden centres will be very short of plants this season, which he described as an anomaly.
"It's actually put a hell of a lot of pressure on those growers," he said.
"They take pride in what they do and to not be able to satisfy their demands for the industry is taking a hell of a toll."
There were many large organisations transitioning to indoor operations to future-proof, he said, but it will take time for the investment and technologies seen abroad to come online.
Tasman grower J. S. Ewers was constructing a four-hectare under-cover development on the Waimea Plains.
In December, the government invested $1 million for Foxton grower 26 Seasons to expand its indoor, hydroponic, pesticide-free, vertical strawberry farm using recycled water.
"Our biggest issue is technology, that the number of people required to run phases don't have the experience," McIntyre said.
"People are setting up some of these operations not knowing what the hell they're doing, and then it's taking them two or three years to get a footing and to know how to produce properly - which is a shame, because we're talking hundreds or millions of dollars to get the places set up and then they haven't got the support behind them to get up and running straight away.
"We're running behind the rest of the world and that technology. So, it's coming."
- RNZ
Take your Radio, Podcasts and Music with you