Wikipedia celebrates it's 15th birthday
Author

Publish Date

Fri, 15 Jan 2016, 6:46PM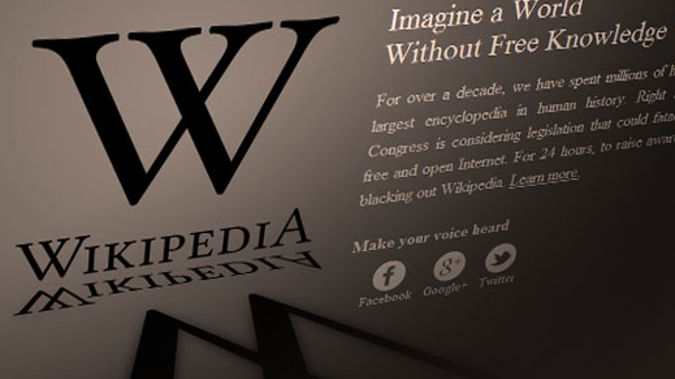 Wikipedia celebrates it's 15th birthday
Author

Publish Date

Fri, 15 Jan 2016, 6:46PM
The web site that's changed the way the world accesses information is celebrating its 15th birthday today.
Wikipedia, the world's largest encyclopaedia, has come through years of doubters, and financial struggles.
These days donation-funded site has become an essential way of settling arguments, and finding out facts across the world.
But Internet New Zealand's Andrew Cushen said the site had plenty of detractors in the beginning.
"Not long after it started various people were questioning whether or not user generated articles could be any good and it seemed at that particular point that perhaps Wikipedia's days were numbered."
Internet New Zealand's Andrew Cushen said most people also understand they need to take the crowd-sourced information with a grain of salt.
"As long as you're sensible about how you use it you can get round the concerns about whether it's accurate or not, it can often just be a good guide or a good start."
Wikipedia is solely funded by the donations of its users.