'Where is mummy': Shock after young Kiwi mum dies on family trip
Author

Publish Date

Tue, 3 Jan 2023, 11:21AM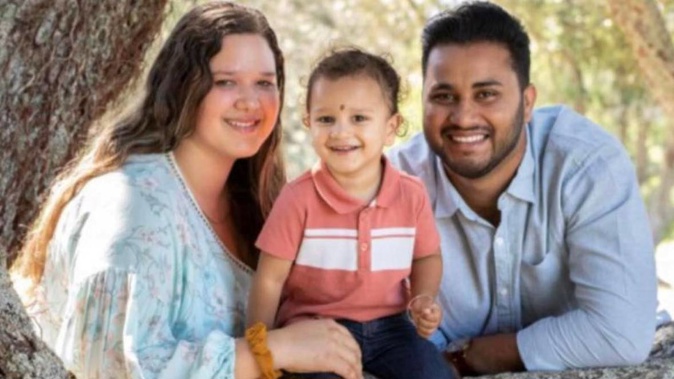 'Where is mummy': Shock after young Kiwi mum dies on family trip
Author

Publish Date

Tue, 3 Jan 2023, 11:21AM
Family and friends of a young Kiwi mum are reeling from her mysterious, shock death while on a family trip to India.
Bianca Antonia Sasha Spence was a mother of a three-year-old boy who had just turned 25 on November 7, 2022.
On December 24, she along with her husband and son flew to India for the first time.
The trip was a much-anticipated one, her elder sister Juliana Saini told the Herald.
"This was the first time she was visiting her husband's family in India. They were all very excited and happy to have her visit. They had started preparations for a big event to celebrate."
But after just three days of arriving, on December 30, Bianca died unexpectedly.
Saini said the news of her sister's death came as a shock and was "heartbreaking".
"She had no health issues that we know of. The autopsy shows she died of a heart attack.
"Her husband, Arwinder, asked for an investigation into her death himself, and this has been ruled as natural causes.
"This has left a huge hole in our lives and our hearts," Saini said.
Saini said as an elder sister, was the closest to Bianca, and the loss for both families was unimaginable.
"I was always with her, we worked as early childhood teachers together. She was living with me in Auckland.
"Bianca was loved by so many. She was kind, gentle, artistic and fun, and she was most often everyone's favourite teacher. She was very talented with her artwork and could do the most amazing face-painting designs, especially dinosaurs.
"She made the most stunning bride, we will never forget the happiness of that day. Both families attended the wedding, with Arwinder's Mum and Dad coming over from India for the special occasion.
"No one could ask for a better mama, and Bianca loved her son more than anything. My daughter arrived in 2021 and she was like a second mother to her too, a doting Massi (Aunty)."
Bianca with her husband Arwinder Singh. Photo / Supplied
Saini said the young couple were "so in love" and their life together had only just begun.
"And now it has ended so suddenly. Arwinder is heartbroken, Mehran has been left without his mum and the rest of us have to carry on with a huge hole in our hearts, there will always be a missing piece.
"Her three-year-old son keeps asking 'where is mummy? where is mummy?', he doesn't know what's going on, he's just a child."
Bianca was born and raised in Whāngarei, Northland.
Saini said she and her husband travelled up north on Friday to tell the devastating news to her parents as soon as they could.
"Our parents were just heartbroken. There are no words to describe the loss of your child."
Bianca was very happy in India, Saini said, seeing and experiencing the culture first-hand.
"You could see from the photos she sent us just how happy she was.
"The family in India couldn't believe it. They feel guilty because she came to meet them. Everyone is horrified about her sudden death. And so many are blaming themselves for something out of their control."
Saini has started a givealittle page to help raise funds and get Bianca's remains back home. The funds would also ease the financial stress on the young widower who needs time off work to look after his young son.
The page has raised $3261 so far.
Take your Radio, Podcasts and Music with you