What they said: The year in New Zealand in quotes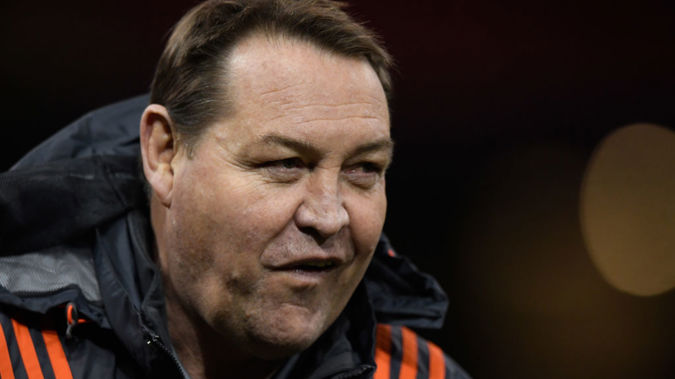 Politics
"This is what being on the benefit did to me - it made me poor and it made me lie." - Greens co-leader Metiria Turei drops an early election bombshell by confessing to welfare fraud.
"It is totally unacceptable in 2017 to say that women should have to answer that question in the workplace." - Newly-elected Labour leader Jacinda Ardern bristles at TV host Mark Richardson's assertion that a boss should be able to know an employee's motherhood plans.
"Jacinda should be required to show she's more than lipstick on a pig." - TOP leader Gareth Morgan confirms he's no Jacindamaniac.
"This stardust won't settle, because none of us should settle." - Ardern's riposte to National leader Bill English during a leader's debate.
"Far too many New Zealanders have come to view today's capitalism not as their friend, but as their foe." - Winston Peters on NZ First's decision to back a Labour-led government.
"We will be by far the strongest opposition party this parliament has seen because nearly one in two New Zealanders supported us." - English issues a reminder that National topped the party vote.
"The distinctive sound of Lose Yourself is not limited by a 'melodic' line, but is a combination of the other instruments, particularly the guitar riff, the timbre, the strong hypnotic rhythm and the recurring violin instrumentation and the piano figure." - Justice Helen Cull finds that a 2014 National election advert breached copyright of an Eminem hit.
Environment
"It is one of the saddest things I have seen, that many sentient creatures just wasted on the beach." - Volunteer Peter Wiles on the sight of 416 pilot whales stranded at Farewell Spit.
"After investigating, there were 112 votes that came from the same IP address in Christchurch." - Bird of the Year coordinator Kimberley Collins reveals a bid to rig the competition.
"It is like a beautiful person with cancer." - British environmentalist Sir Tim Smit's damning assessment of New Zealand's polluted waterways.
People
"New Zealand's lost a good son today." - Steve Askin's ex-Army colleague Heath Tahana pays tribute to the helicopter pilot, who died fighting the Port Hills fires.
"I don't want to hear my voice. It is in the past. When I'm teaching young singers and hearing beautiful young fresh voices, I don't want to put my voice next to theirs." - Opera great Dame Kiri Te Kanawa confirms she has performed in public for the last time.
"If she had been my age, and our age, she probably would have been the third girl in Fleetwood Mac." - Band frontwoman Stevie Nicks sings Lorde's praises.
Weather
"There are a lot of affected people who are going through the whole grief cycle right now." - Red Cross manager Jen Richardson, as the Edgecumbe flood forces all 1600 residents in the town to evacuate.
"For many of us, 2017 may well be remembered as the year it didn't stop raining," MetService's Georgina Griffiths, as parts of the country experience record rainfall.
"It used to be a beautiful green lawn, but there's nothing to mow now - it's gone." - Wellington resident Bev Gilby, after the big wet gives way to early summer's prolonged dry.
Sport
"A few years ago, it was absolutely brutal for the team. This time around, it's a great redemption and a relief to right the wrongs of the last campaign." - Team NZ skipper Glenn Ashby savours winning the America's Cup after the pain of 2013.
"(It's) a little bit like kissing your sister - there's not a lot in it for anybody." - All Blacks coach Steven Hansen on drawing the series against the Lions.
"He was such a player. No matter how hard he was knocked down, no matter how hard he was roughed up, he was right back up again on his feet and in your face. He never gave up." - Ireland and Lions great Willie John McBride remembers rugby foe and good friend Sir Colin Meads, after the All Black legend's death at age 81.
"It's not a negative for us." - Captain Adam Blair's take on the Kiwis' World Cup exit at the hands of minnows Fiji.