Whangārei rocked by death of couple killed in head-on collision in US
Author

Publish Date

Sun, 9 Sep 2018, 7:36PM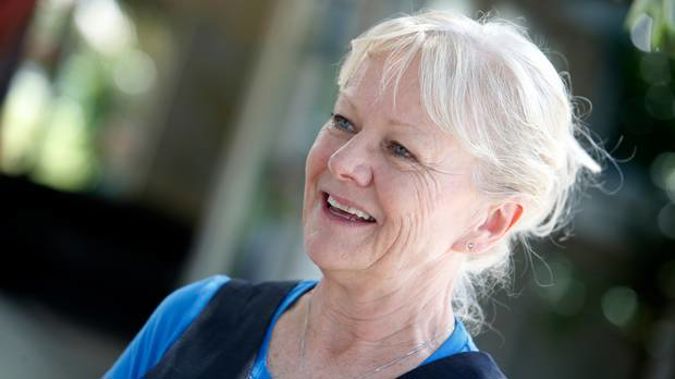 Whangārei rocked by death of couple killed in head-on collision in US
Author

Publish Date

Sun, 9 Sep 2018, 7:36PM
The Kiwi grandparents who died in a head-on crash in the US will leave a big hole in the Northland community they were extremely passionate about.
Whangārei i-SITE manager Cheryl Lee and her husband Richard, also a former council worker, were tragically killed when the Dodge travel van there were in crossed the centre line and collided with a truck and trailer on Friday morning US time.
The couple, both 63, were driving along State Highway 34, 10km west of the Idaho-Wyoming border in southeast Idaho when the two vehicles collided. They died at the scene.
They had been on holiday and had been midway through a three to four-week tour of the US.
Whangārei mayor Sheryl Mai, who was personal friends with the couple as well as knowing Cheryl through her role at the council, said they were an amazing couple and would be dearly missed by their families and the greater community.
"They were the most loving couple. They were absolutely besotted with one and other. Incredible family, great parents and grandparents," Mai said.
The couple were teenage sweethearts and had four adult children and grandchildren.
Cheryl had worked for the council almost 30 years in tourism roles. In her current position, she managed about 15 staff in the two i-SITE teams, the Tarewa Park and Town Basin sites, as well as staff at the Claphams Clock Museum.
Her husband Richard also worked for the Whangārei District Council in the venues and events team where he coordinated events for the Forum North theatre and conference centre for five years before retiring in 2016. More recently he had been helping his daughter-in-law who had started Sunfed Chicken, a chicken-free chicken made from peas.
"Our team is understandably gutted, devastated and just mourning the loss of a beautiful woman and a fantastic couple," Mai said.
"Because they are both from local families the ripple of this will go very wide. It's going to cut deep to our community."
She said the Whangārei i-SITE was regarded as one of the leading lights in New Zealand and credited Cheryl's contribution.
"She gave hugely of her talents to the organisation. It's a devastating loss - we don't know how we will cope without her. Obviously we will, but I was with some of her team this morning and absolute devastation.
"She's been a massive supporter of providing quality information to our visitors and locals and she's run an amazing ship and is the most incredible woman."
Mai, council chief executive Rob Forlong and the council's HR manager had met with her team today and they would gather again tomorrow in one location to see how could they assist.
Forlong said staff spent the morning remembering the couple and told how very much in love and devoted to each other the couple were.
"When Richard rang for Cheryl they would say it's your boyfriend because they reckon they were a bit like teenagers around each other.
"They were both really well connected to the community so there will be a lot of people affected by this.
"She always had a smile. I used to see her at the Saturday markets quite often. They would be walking quite slowly through the markets because everyone would want to chat to them. They were chatting and smiling - both just really outgoing people. They attracted people to them so we will miss them greatly."
He said Cheryl's contribution was incalculable and she would have made thousands of people's holidays great, given she had been with the i-SITE since 1989.
The town's two i-SITEs and museum and were closed on Sunday out of respect for Cheryl and Tarewa Park i-SITE would be closed again on Monday so the team could be supported in one place. The Town Basin i-SITE would reopen.
"It's been a really difficult day for the team but we will wrap around them, well all of us will wrap around each other because the organisation has suffered a real blow, a huge blow," Forlong said.
A Ministry of Foreign Affairs and Trade spokesperson said it was providing consular assistance to the couple's family.