Whale stranding at Mahia Beach 'a sad scene'
Author

Section

Publish Date

Saturday, 30 December 2017, 2:15p.m.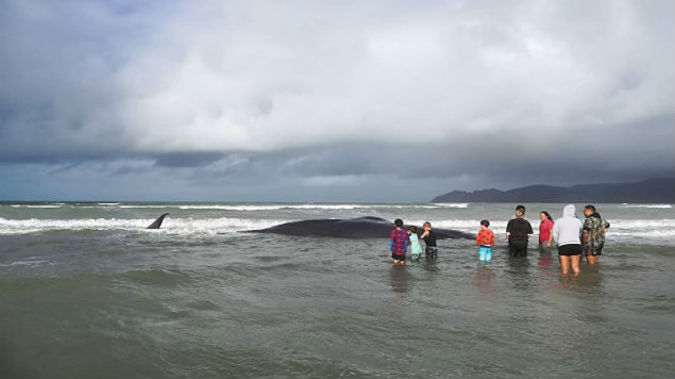 A massive whale's washed up on the Mahia Peninsula to die, after a stormy northern Hawke's Bay night.
A DoC ranger says the 18-metre sperm whale died at about 8.30am.
He said the animal was in a poor condition, and possibly died from old age.
Witness Roger Foley says he saw the whale at around 7am and was heartbroken by the scene.
"It was a very sombre sight, quite sad really, such a beautiful beast high and dry."
He said it had been stormy in the area last night with "very heavy seas" and high winds.
Foley said people at the beach were mostly quiet as they gathered around the carcass of the giant whale.
"There would have been between 20 to 30 people on the beach, families with young children and there wasn't much talk we were just looking, it was pretty sad."
The carcass will be moved up the beach later today and buried in the sand dunes.