Wellington the new place for Aucklanders?
Author

Publish Date

Wed, 7 Sep 2016, 5:33am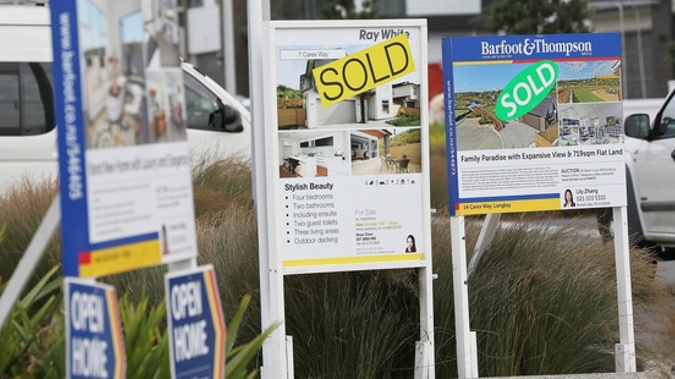 Wellington the new place for Aucklanders?
Author

Publish Date

Wed, 7 Sep 2016, 5:33am
Aucklanders are being encouraged to move to the capital to escape million dollar house prices.
The latest QV figures shows Auckland's average house value is now over a million dollars.
While Wellington has seen strong growth as well, the average regional house price is $536,000.
In the city the average house costs just under $644,000.
Wellington Regional Economic Development Agency CEO Chris Whelan said there's never been a better time to move to the coolest little capital.
"If you want to be buying an apartment in Auckland and pay close to $1 million, feel free. But the fact is you can come to Wellington and buy a house for the price of an apartment in Auckland and do fantastic work, live in a great city."
Mr Whelan said he's a Wellingtonian by choice, and others should be too.
"Certainly the wind does blow but you quickly get used to it. You quickly realise that actually what the wind does is blow the cobwebs away and it keeps your mind entirely clear. What it does is it gives you very very clean, crisp air."
But Wellington's hot housing market is prompting people to make risky unconditional offers.
The latest QV figures show over the past year house prices across the region have risen by 17.2 per cent, and 6.2 per cent over the past three months.
QV homevalue General Manager David Nagel said in some instances it's not the highest offer that is accepted, but the one with the least conditions.
"People are making offers without necessarily doing their due diligence so that can be risky. Maybe there's some building defects or some structural problems with the property that they aren't aware of when they are making these clean offers."
Renovations are on the rise in Wellington as home owners opt to do up their existing property, instead of battling the burgeoning housing market.
Mr Nagel said there's also a severe shortage of listings which is seeing people stay put.
"We're seeing people that may be taking themselves away from that house hunting stage of their lives and thinking let's just make do with where we are. Let's maybe just do some renovations or make some additions."