Top US newspaper praises NZ: 'It isn't just flattening the curve, it's squashing it'
Author

Publish Date

Wed, 8 Apr 2020, 1:27PM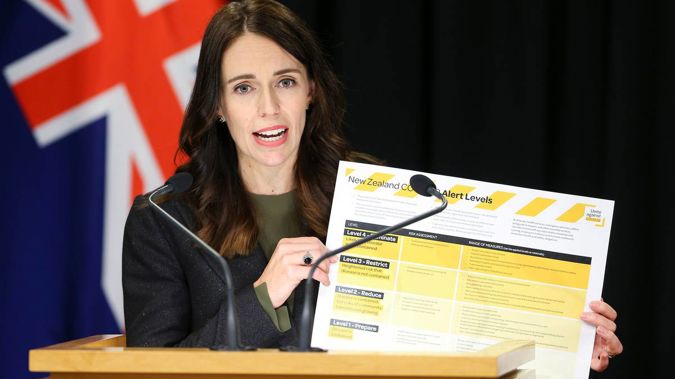 Top US newspaper praises NZ: 'It isn't just flattening the curve, it's squashing it'
Author

Publish Date

Wed, 8 Apr 2020, 1:27PM
New Zealand's cautious optimism over its battle against coronavirus is now front and centre of the world, with the influential Washington Post reporting "a triumph of science and leadership".
Under the headline, "New Zealand isn't just flattening the curve. It's squashing it", Post journalist and Kiwi Anna Fifield has outlined the political, social and health measures taken by the Government over the past month - including the level 4 lockdown and the early success indicators.
Fifield, the newspaper's Beijing bureau chief who is back in New Zealand for a time, reported a " group of influential New Zealanders" had urged Jacinda Ardern to move to level 4 soon after the Government announced the new alert system.
"We were hugely worried about what was happening in Italy and Spain," one of them, Warehouse founder Stephen Tindall, said.
"If we didn't shut down quickly enough, the pain was going to go on for a very long time," he told Fifield. "It's inevitable that we will have to shut down anyway, so we would rather it be sharp and short."
The Post piece comes as New Zealand's biggest bank reveals it has already received 12,000 applications for a mortgage holiday under the join Government-banks scheme announced before the lockdown started.
"We have never seen anything like it at this sort of scale," ANZ CEO Antonia Watson told Newstalk ZB's Mike Hosking.
The bank was working through options with applicants - some needed urgent cashflow relief, others were of the view they needed to ease a little pressure for a couple of months. The bank was careful to point out the mortgage would still need to be repaid in the future.
With two weeks down and two weeks to go in a nationwide lockdown, the number of people who recovered from the highly contagious Covid 19 virus - 65 - was higher than confirmed and probable new cases reported yesterday - 54.
There were also no new significant clusters reported by the Ministry of Health, which is when 10 or more confirmed or probably cases are identified with the same source event or place.
Director-General of Health Ashley Bloomfield said it was a good sign and Ardern described herself as "quietly confident and cautiously optimistic".
The Washington Post piece reports on the "collective purpose" of New Zealand, as it tackles the pandemic - from the halls of power, where National has said it won't be campaigning on the Government's response, to the person on the street who is able to dob in any breaches of the lockdown.
It also praises Ardern's approach and reports on incidents such as Health Minister David Clark's lockdown breaches.
"From the earliest stages, Ardern and her team have spoken in simple language: Stay home. Don't have contact without anyone outside your household 'bubble.' Be kind. We're all in this together," wrote Fifield.
Otago University Professor Michael Baker told the Post the lockdown and response were "a triumph of science and leadership".
"Jacinda approached this decisively and unequivocally and faced the threat," Baker told the Post. "Other countries have had a gradual ramp-up, but our approach is exactly the opposite."
New Zealand had not only tried to flatten the curve but stamp it out entirely, he said.