Waitara hikoi calls for full return of stolen land
Author

Publish Date

Wed, 21 Sep 2016, 1:28PM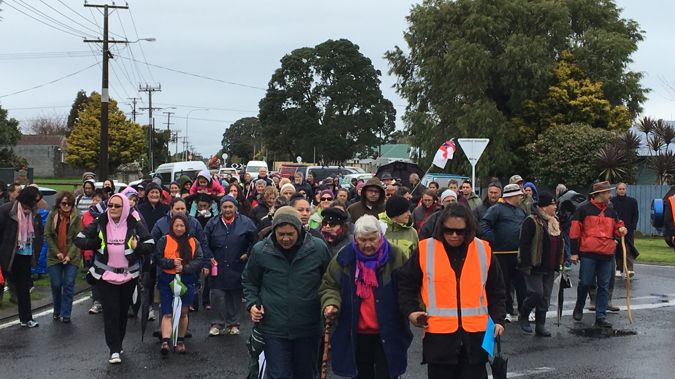 Waitara hikoi calls for full return of stolen land
Author

Publish Date

Wed, 21 Sep 2016, 1:28PM
Taranaki Maori behind a Hikoi moving through Waitara believe there is no compromise from the local council in a Bill before parliament today.
The Pekapeka block was confiscated from Maori in 1865, and has since been in control of local government.
The Waitara Land Bill will allow leaseholders in the Pekapeka Block to purchase the land from the New Plymouth District Council, and give some land back to local iwi.
However, Hikoi organiser Jocelyn Millard said they want all the land back as it was stolen from them.
"They didn't pay for this land, but they've gained a lot of income over the years through the leaseholds, so there isn't any loss of money by giving it back."
She believes the Bill still heavily favours the council.
"Iwi, manawhenua are doing all the compromising again. They're saying we'll give you this little bit, but actually we'll sell most of it. I mean, where's the compromise in that?"
Around 150 people participated in the hikoi.